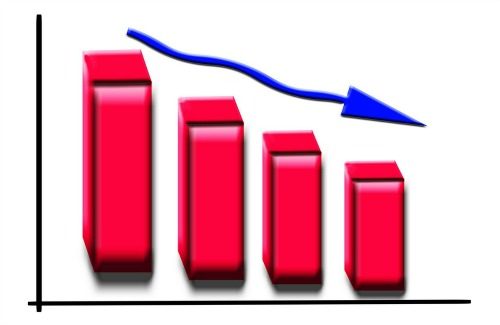 In the first part of this article, the focus was primarily on marketing. Marketing is the engine that drives a business. Whilst there may be numerous reasons why a slow down in sales has occurred, it is important to review your marketing strategies and tactics, measuring their efficiency and effectiveness whenever possible.
Most industries are affected by seasonality. In retail, the last quarter of the calendar year is recognized as a peak time. However, this depends on the goods sold. Of course, retail boosts sales throughout the year by holding sales. Goods are highly discounted to generate revenues through "cannot miss" offers. This works for retail but not always in other industry sectors. There are numerous offers to tempt shoppers from 2 for 1, buy one get one free, 50% off. The mean the same in terms of profit but each headline attracts different results. You need to test to ascertain which works in your industry.
In part 2, you'll discover simple and yet highly effective tips to use time wisely and to continue searching for sales.
5) Follow up leads
With any business, there are always prospects who have made an enquiry but not purchased yet. A quiet period is an excellent time to follow up on these leads.
A prospect saying "no, not now" is a massive opportunity. This provides a learning opportunity. A "no" is a clear indication that a prospect has not been convinced that your product will solve their problem and therefore provide the result they require. If your sales team believe it does, then there is a unknown barrier to the sale or there is misunderstanding. Taking time to follow up with a prospect gives your sales team the opportunity to bridge the gap. This in turn could help with marketing in the future, especially if there is a trail of ambiguity or misunderstanding. If there is an issue like this for one person, then it's highly it is affecting others.
The other reason for follow up is that prospects may identify a few shortcomings with your product, service or offer. Again, this could be very important information and lead to changes that provide a clearer marketing and sales approach, with an improved offer. This could lead to significant increases in sales.
6) Review your stock
Whilst I appreciate manufacturing businesses must review stock on a daily, weekly, monthly basis, a thorough check on stock, if appropriate, may result in a discovery or two e.g. you find stock of a product that isn't used much but has a limited shelf life. This is a concern as the stock still has a value.
Can the stock be used in other products or as a stand-alone product?
Rather than allow the stock to perish, is there a way of creating a quick campaign around this product and create a great offer which could increase sales?
For administration, your stock could be your 'IT'. In offices, desks, computers etc are moved. This is a time to create or update records of which computer and IT belongs where, ensuring they are labelled to keep track. It becomes easier to identify your IT and when it is faulty, you know exactly which item this is and where it should be. Are they up to date in terms of software? With cyber attacks being more common place these days, checks will make sure you minimise the risk of an attack on your systems and equipment.
7) Have more meetings
Every member of your team has ideas. A good business owner encourages contribution from all employees. This does not have to be sales related, although it helps. Ideas that generate more efficiency in the manufacturing process could lead to significantly increased profits e.g. many years ago, my friend was consulting at a sign company. At the time it took over 30 minutes to bind the edge of the sign. When costed this was proved to be loss-making. The consultant challenged the production team to find a way of binding the sign in under 25 minutes. The result was a new process that achieved the same result in 17 minutes.
These meetings could be small training sessions, whereby members of your team share experiences from recent courses, or to review course material and what changes have been made since the course.
Summary
Whilst sales activity may have reduced, there is no reason why other departments shouldn't be busy. If your team is usually fully engaged supporting the sales process, there are numerous ways to keep them engaged, active and moving forward. It takes very little time to organize. The most important aspect is to listen and follow up on all activity to ensure it is completed.
A fall in sales can be the only opportunity you may have to implement changes in your working practices, upgrade IT, train your team, adjust the office environment, check your stock, review your systems in detail.
Being quiet on sales does not mean you cannot be highly productive in other areas of the business. You never know, an all-out review may provide the ideas for increased efficiency, effectiveness and profitability. You may also find fresh marketing ideas and product improvement which in turn could leads to a complete change in business fortunes. Good luck!
Essential housekeeping ideas to implement when sales are slow
Click To Tweet