This month's learnings are taken from well known online beauty retailer Look Fantastic, if you've been on the site you'll know they have a huge range of products which makes the use of their content varied and important for keeping their visitors engaged.
Starting with the homepage – yes it is very busy but there are some key content pieces that make shopping here easier. There is a banner immediately in my vision telling me that I can get free delivery on anything, and not just UK but Worldwide – straight away I know I don't have to pay out extra because I'm not in a physical shop, so I'm more likely to make a purchase with them.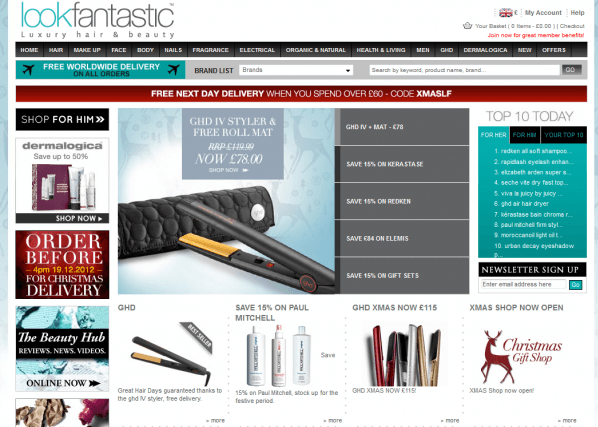 Secondly I have top 10 listed for me, which is important content because if I'm undecided on what I want, it points me in the direction of what other people have considered worthy of buying. Additionally they show 'for her' and 'for him' which around Christmas sparks off the fact that I could get stocking fillers for my other half or dad…worth a thought.
I'm also given information on any voucher code offer they are running in an easy to find place. Usually you have to hunt around for a voucher code but this may just tip in their favour of buying with them instead of elsewhere online.
I mentioned about the fact that they show men's products in their top 10 content. What else they do is have an add simply saying 'Shop for him' – as we know we like to treat the men in our lives and what was a pleasant surprise is the fact that the page it linked through to was Look mantastic, a whole microsite set up to appeal to men with dark colours and non fussy layouts.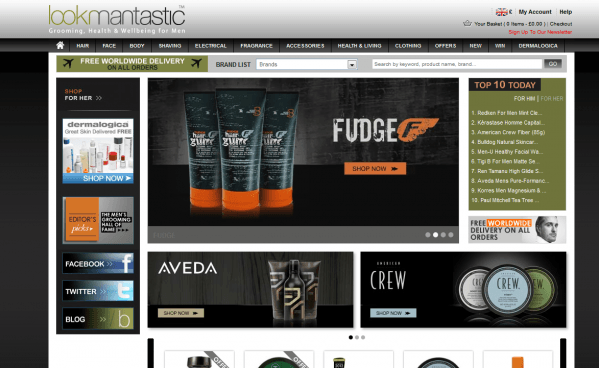 I actually prefer the look and feel of this site as it's not so busy and clearer with call to actions.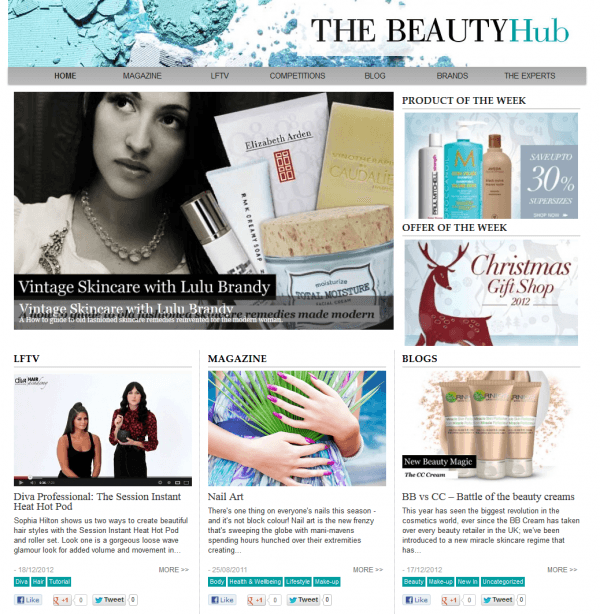 Finally on their website I like the Beauty Hub section which is where you can find plentiful resources that help you to choose products with content across all media such as videos, blogs, articles and reviews. This content not only helps the user to make their selection, it will also help optimise SEO rankings and is a good way to get product feedback onto the site that is not just from the company itself.