As I write this article, we've entered week two of the Olympic Games in Rio, Mo Farah has just won his first gold medal of the games and Andy Murray has retained his Olympic Men's Singles title. There are many more success stories, as well as a few disappointments.
Whilst watching some of the Olympic Games, my wife changed channel and there was a program on about an overweight married couple, combined, they were more than 300lbs overweight. They worked with a trainer for a year. The transformation was incredible. They lost so much weight, qualified for surgery to remove the excess skin, and most importantly became stronger and closer as a couple or team. Why do I share this with you? There are many aspects of the athlete and married couple that are similar.
As the saying goes "success leaves clues." To be successful, there are rules to follow. Successful business leaders already know this. Others think they understand but they aren't achieving the success they deserve. So what's the difference? Let's discover this together.
The key to business success starts here…
I call this the GOSTE system to success.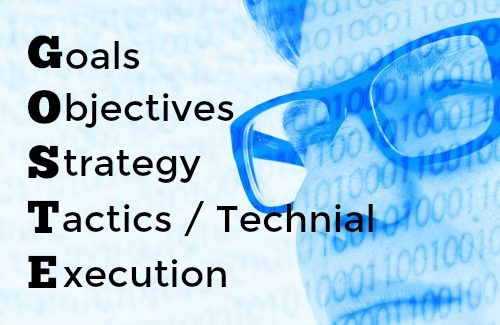 The most successful athletes follow this system religiously. They have daily rituals, frequent targets, regular reviews of their performance. In some sports, athletes have the luxury of having an additional goal… let me explain.
Let's take a simple example of a runner. For the Olympics, they will of course, set the goal of winning a medal and becoming one of the elite. In running, an athlete also has their personal best (PB) time. They have two goals to achieve with one being a constant measure of their personal performance level and the other a measure against their competition at this prestigious event.
The answer to your success lies in the detail…
A successful business will also be measuring the detail…the equivalent of the 'PB'. In the GOSTE system this is the 'objectives'. The goal is the equivalent of winning a medal.
Athletes tend to live with their goals 24/7. They make decisions based upon whether what they do will bring them closer to their goal, or take them one step further away. It's a great decision-making process.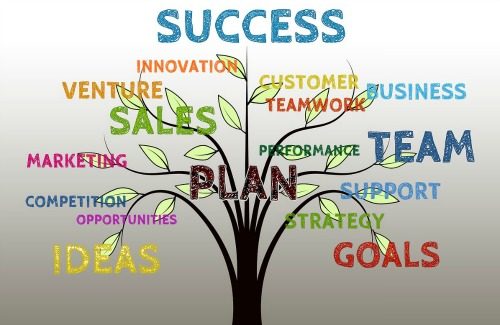 Aligning the athlete with a correct strategy allows them to understand what needs to be accomplished in order to reach their objectives and goals. It drives the focus on daily activity. Successful businesses know and accomplish this.
Unsuccessful businesses lose sight frequently on what they are supposed to be achieving. They are easily side-tracked and this leads to performance issues, and they do not reach their goals. A good management team has clarity in their thinking and purpose. Their ability to communicate this to the workforce is imperative. Furthermore, they must support this with robust measurement systems, otherwise too many false numbers cause confusion and lead to incorrect decision-making.
Having a clear strategy provides the platform to identify the tactics and the technical skills required on a daily basis to drive the business towards its goals. These are the glue that hold it all together. The talent pool in the business is critical. Talent that can be harnessed and developed can then achieve great things. In a team effort, every player having talent and a specific purpose in the team (tactics) contributes to the greatness of the team. If one player is off their game or hasn't quite got what it takes, then the entire team suffers, resulting or below par results. So, constant training is essential to ensure your team is equipped to deliver.
Finally, nothing happens without action. You can have the highest goals, strong objectives, the perfect strategy, good tactics and technical skill. Now you need one final piece to this jigsaw…execution. Your people have to execute to a high standard on a daily basis, otherwise you are moving away from your goals.
Every manager and team member should be motivated to perform. We all know this is the hardest element to perfect in any business. It takes great leadership to demonstrate and then orchestrate motivation in others. Athletes understand their personal motivation to succeed. This drives them every day and that's why they are prepared to do tasks others will not do. This is what sets them aside and ultimately gives them the edge.
Athletes have their daily, weekly, monthly rituals to push beyond their psychological barriers. Do you have this in business?
Summary
I began this article with Mo Farah and a married couple and yet I've not said much about the latter throughout the article. So, let's catch up with them…
As a married couple with two children, they began a journey knowing they were in a bad way. They were both physically and mentally struggling, barely surviving every day. Their depression and had led them both to eating for comfort and they piled on the pounds. They struggled to enjoy their children and stress levels in the house were enormous. This TV program was going to save their lives in more ways than one… if they could go the distance.
Along the way, the couple were met with many struggles. The husband was struggling with his job, fitting in the training and overall, staying focused. The couple had many arguments. At one time, the husband visited the personal trainer and it was evident he was in a low emotional state. He was on the verge of quitting. However, if he quit then his wife would quit and the months of hard work and weight loss achieved to date would be in vain. This was a defining moment.
The personal trainer changed his program as he wasn't enjoying the exercises he'd been working on. He was also asked to lift a weight that he thought he couldn't do. But the trainer was clever. Initially, he set the weight lower and gradually increased the weight. The target was just a bit heavier. "come on, you can lift an extra 10lbs. 10lbs is nothing." Of course, the husband lifted the weight and a shift had been made.
From this moment on, instead of holding back the couple, he became the driving force. He stepped up with the self- belief which had been missing and delivered. From this, the couple became an unstoppable force.
Throughout this article, you have heard so many tales that crossover into business. If you're not successful yet, then what are you going to do from TODAY that can change this? I challenge you to lift the weight like the husband and make the shift to become a great leader. Prepare yourself and your team like the Olympic athletes and play the game of business like a champion, BEFORE you become a champion.
In closing, I'd like to invite you to share your story with me so that you will also inspire others. It all begins with a decision to make one simple change… what will yours be?
What Olympic Athletes Can Teach Us About Business Success
Click To Tweet