Startups often face a quandary when it comes to SEO. They understand the potential of it – that for the majority of bigger companies, organic search is the single biggest contributor of visitor numbers and revenue. And they want a piece of that (understandably).
But then comes the head-scratching.
How does a small company get its most important content onto the first page of Google? What keywords should it target? Why is the company's blog not seeing any lift in organic traffic?
Startups can quickly become disillusioned with SEO, and that leads to either a lack of investment in it, or taking short cuts. Neither is a good idea.
Because you're small, you're going to have to get smart
Two things startups tend to lack are labour resource and marketing budget. You probably don't have a team of writers and marketers who can write great content, optimise it and distribute it at scale. You probably can't afford an SEO agency (or rather, you can't afford a quality agency that would follow best practice).
That's OK. You can still get great results, and you can do it on your own, by being smart. Remember: success in SEO is not dependent on how much content you have, or the number of links you can get. It comes from making pages that best serve the needs of your audience. Both of these case studies back that up:
How Datanyze grew their SEO traffic 200% in 5 weeks, by creating pages that show a company's market share relative to its peers
How Spothero tripled SEO traffic in 7 months, by creating visual city and neighbourhood guides for car parking
These two companies identified a content gap that was in demand and for which they could provide best-in-class information. Neither used a traditional link-building strategy; the focus was on pages that users would find both interesting and useful.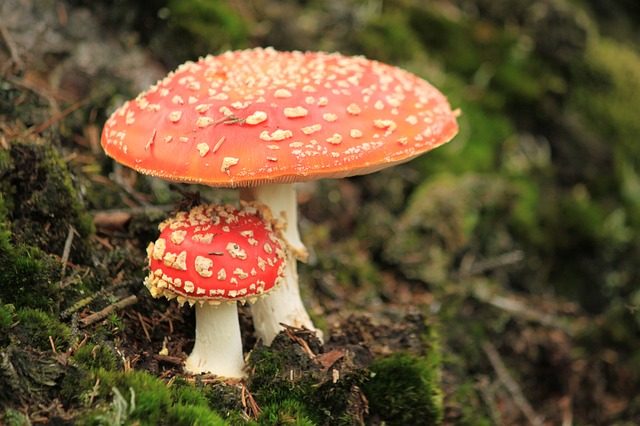 Whatever industry you are in, and no matter how large or imposing your rivals, there will be a content gap that you can tap to boost your search traffic. Follow that mantra, and the five tips that follow, and your startup may be able to replicate the success of Datanyze or Spothero.
Remember, though, that while those companies saw a big traffic spike in a particular period, both would have spent a lot of time beforehand identifying their strategy and building all those landing pages. SEO is about the aggregation of lots of small achievements. Success comes slowly at first, and incrementally.
Five tips for SEO success for startups
Tip 1: Discover and emulate what's worked for others
Look beyond your own site and product when it comes to devising an SEO strategy. Spend some time browsing the pages and site structure of either the most successful companies for organic traffic in your industry, or major players outside of it. Use competitive intelligence tools like SEMrush to discover who your organic competitors are, what keywords and landing pages account for the majority of their traffic, and where their strongest links come from.
Not enough startups do detailed competitive research to inform their own SEO plans. It's perhaps the most valuable thing you can do – learn what has worked best for others, and put that into immediate practice.
Tip 2: Don't chase links too hard
Try not to think about links in terms of volume, even if progress seems to be slow at times – powerful links are hard to get for a reason; they have to be earned. So avoid any of those supposed 'quick wins' like comment or profile links, and keep it simple by focusing on PR and networking, acquiring links on useful resources pages, and building a base of relevant, optimised landing pages for your customers (whether product pages, blog pages, or company story pages).
Avoid time-consuming or costly infographics, viral video attempts or market surveys, which are best left to content marketing agencies. As a startup, your approach needs to be lean.
Tip 3: Research longer keyword phrases (with intent)
Be a little more sophisticated with your keyword research. Too many small businesses look primarily at volume, and end up targeting keywords that are too competitive for them to stand much of a chance. Use Google Auto Complete, related searches at the bottom of the Google search page, and keyword tools like Ubersuggest to find longer phrases – with intent more relevant to your website – that you can target.
Think about it: if you're a sports physio based in Edinburgh, do you want to rank in first place for 'sports physiotherapist' or 'best sports physiotherapist Edinburgh'? It's the latter that will bring you the most qualified leads.
Tip 4: Win at local SEO
If your startup offers a localised service (like the Edinburgh sports physio example above) then you need to pull out all the stops on local SEO, so that your visibility to searchers in/for that area is as high as possible. Make sure that you:
Verify and manage your company on Google My Business
Publish your company name, address and phone number across the pages of your website
Include your city in your title tag
Get listed on local directories such as Yell and Tripadvisor
Attend local events and get involved in the community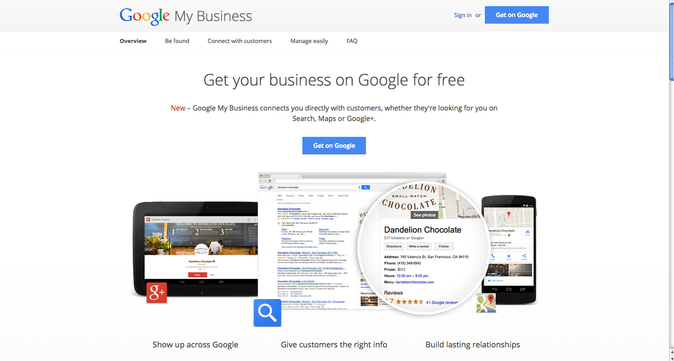 Tip 5: Ensure search engines can find your pages
With the best content strategy in the world, you're going nowhere if search engines can't actually find and index your website pages. Verify your site in Google Webmaster Tools, and check 'Index Status' in the 'Google Index' tab. You want the trend to be upwards – a decline in indexed pages indicates you may be accidentally blocking search engine crawlers via robots.txt, server issues or a poorly configured sitemap.
Also look out for orphan pages (ie pages with no internal links pointing at them), as search engines will struggle to find them. Try to have your homepage pass some of its authority to your key pages via internal links.
If you own a startup, you need to read these 5 tips on getting your SEO right
Click To Tweet
Were these tips useful? Are you an entrepreneur for whom SEO is a priority? Please share your thoughts or leave questions in the comments below.