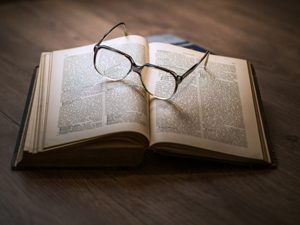 There's an unlimited number of things you could learn before you start a business. So maybe you're thinking it's better just to start and learn as you go. BUT there are some things you must know first. I want to talk you through some lessons I learned when I started my own business, and hark back to some advice I received when studying for my Masters in Entrepreneurial Studies. These are things I wish I'd known (or remembered) when I started. I hope you'll find them beneficial.
Things you might want to know before starting a business
Click To Tweet
Why Start A Business?
People start a business for all different reasons. They want to be rich. They want to be their own boss. They've had a great business idea which no-one else has had. It's different for each entrepreneur. The important point is, whatever your reason to start a business you have to be passionate about it. Why? Because it will take so much of your energy and your time that if you are not passionate you will not succeed. If your reason is because you want to be rich, then let that idea consume you so that you have the drive to push aside other concerns. Similarly let your desire to be master of your own destiny give you focus to build your business and your financial security. Speaking of which, here is the first thing I wish I'd remembered when I started my business.
Have A Job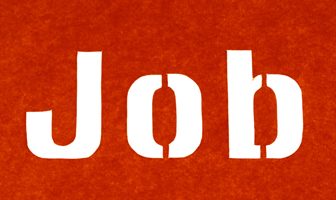 What? But we're starting our business to be our job. Yes you are, but you will need a secure income stream to allow you to live while you launch your business and grow your base. If you start a business and jump straight in without another income you will be eating into your financial reserves from day one just to cover your living expenses. Those reserves will be needed to grow your business, to buy equipment. Every pound you spend on living and not growing is a pound you will sorely miss down the line.
If, however, I still have a normal job while I start producing my product for a few choice clients, my reserves are where they should be. In reserve. I can still live from my everyday salary. I am still financially secure. If I've had to borrow or re-mortgage my house to invest in my start-up I still have my income to fall back on should there be a month of poor sales. Some people may say this shows a lack of belief and dedication to your product. But it is actually the most pragmatic way to start a small business. Your start-up is your part-time job until it is secure enough to become your full-time job. Which brings me to my next lesson.
Be Pragmatic
We have to be brutally honest with ourselves. Humans are often prone to wishful thinking, so sometimes we will need friends who will be brutally honest with us. The big lesson is to learn to be thankful for that brutally honest advice. You cannot afford to spend your precious money on a product range that you cannot sell. You cannot afford to spend your precious time providing a service no one wants. If you find you have bought a product that doesn't sell, get rid of it. Even if that means a short term loss. You have to move your resources into a product that will sell. Be prepared to pull back and reassess your market. Which leads to my next lesson.
Know Your Customers
This is very strongly linked to our need to be pragmatic and honest with ourselves. Our customers are not necessarily who we wish them to be. They are themselves and it is extremely difficult to change them. It can be done, and in a future article I'll be writing about marketing techniques that can create demand, but it is very difficult. As a start-up we are much better off using our resources to cater to the needs and desires of an existing customer niche. To do that we need information. I have to understand why my customers buy and why they don't.
Be A Salesperson
I hate having to sell. I really don't like going into sales mode. Pitching my ideas and skills to a client makes me uncomfortable but I earn a living making films and commercials for clients. If I don't pitch, and pitch well, I don't bring in any income. Brutal truth time. If you don't sell your product to them, someone else will. If you don't capture those customers, someone else will. Sell yourself. If you don't, you won't have any customers, or any income. When a business doesn't have any income, regardless of how profitable each sale is planned to be, that business goes bust.
Use Your Contacts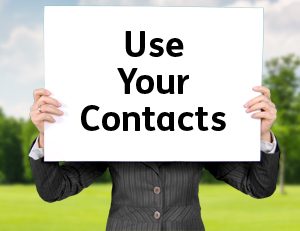 You know more people than you think you do. You already know people who can help your business. If I could leave you with just one of the lessons I've tried to share today it would be this. Ask for help. You have friends, you have family, you have people who want to see you succeed. Ask for their help. Even if that help is just remembering that you provide a certain service. Ask them to mention you if they ever hear anybody talking about needing what you provide. This is your very first marketing step, and it's free.
To start a business is one of the greatest adventures you can have. Building something from nothing is a great feeling. You will work harder than you ever have. Hopefully, you will end up earning a living as your own boss. Maybe you will end up flourishing and becoming the boss for many other people. If you are about to start a business I hope you have found these brief thoughts useful. I wish you all of the luck but hope you remember that hard work and tenacity beat luck and talent every time.