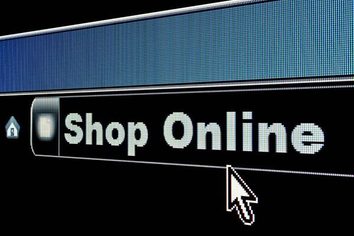 As with any business, an e-commerce venture needs careful planning and preparation. The first question to answer is whether e-commerce is the right strategy. Some businesses are not right for online trading, although very few can prosper without some web presence.
Businesses that are best suited to selling online are those which have products or services where the audience understands what they are buying, and knows how to assess the product features from a distance, without personal contact.
Researching your market
Ask yourself:
Do other businesses in the same sector use e-commerce, and are similar products to yours sold online?
Do your existing customers buy online already, and will they welcome the opportunity to buy your products and services from home?
Will your pricing let you compete in the market – or perhaps succeed where other businesses are not doing so well?
How big is the market, and how easy is it to identify and find potential customers?
What are the non-product sales costs, including storage, packaging, delivery and after-sales support?
Starting to sell online
If you think your products can be sold online, and at a profit, you'll need an online presence to get them in front of the market. There are several ways of doing this – in order of increasing cost, you can:
test the water by selling through online marketplaces and auctions such as eBay, Amazon and other e-commerce solutions
buy or rent an off-the-shelf online store, with templates which can be tailored to your needs
put together an e-commerce website using a combination of standard e-commerce programs, combined with bespoke elements
use an e-commerce website designer to create a unique site, entirely from scratch, to meet your precise requirements
Elements of an e-commerce store
All e-commerce shops have similar core elements:
a facility for looking at and choosing products – this is known as the 'shopping cart'
a virtual shopping basket into which selected products are added, and which includes a check-out facility
payment processing, including order confirmation and receipt
What else do I need to think about?
Other basic considerations for e-commerce include:
how selling online will impact on your existing business
what resources are needed for order fulfilment and after-sales service
how the site will be updated and amended
how visitors will find the site – typical methods include search engine optimisation, online promotion, emails and pay-per-click advertising
how visitors can be converted to customers – think about incentives, loyalty schemes and good customer service