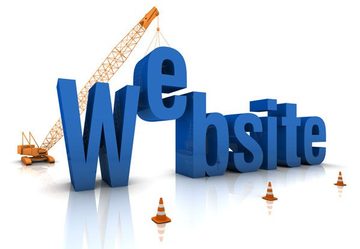 All businesses want their website to enhance their professional reputation. A credible website, with plenty of loyal visitors, can repay its investment many times over.
Keep it simple and professional
A professional website – without bright or clashing colours, amateurish-looking graphics and unusual fonts – will make any business look good. Make your site clean and simple, with just a couple of bold images per page, easy-to-read text and a tasteful colour scheme.
Online web templates are often a good way to achieve simplicity, as they offer a very basic skeleton site with little opportunity for customisation.
At the opposite end of the cost scale, an experienced web developer will be able to advise you on creating the most professional effect.
Join social media
Social networks such as Twitter, Facebook and LinkedIn are a great way to build a community of interested 'followers', making your business and your website more popular.
Remember that you'll need to put some time into maintaining your presence on social media and really taking part in conversations – it's better to update one site regularly than to try to use all of them, but infrequently.
Build backlinks
For search engines, links from other sites to yours (called 'backlinks' or 'incoming links') act as a sort of 'positive vote', building credibility. The more relevant and well-respected the site that links to you, the greater the effect.
To build backlinks, you could:
post on forums and get involved in online discussions, linking to relevant content on your site
submit your website to free online and trade directories
ask to be listed in the directories of any trade associations you belong to
contact relevant sites (such as local, non-competitor businesses, or your business partners), asking if they could link to you in return for you linking back to them
issue press releases and take part in events such as trade shows, which could attract online media coverage
Simply write great content
Finally, the best way to build credibility and popularity in a website is simply to provide great, useful or entertaining content, which is regularly updated.
If you do this well, people will keep coming back and ideally also share your content with their friends – increasing traffic, building loyalty and enhancing your business reputation.