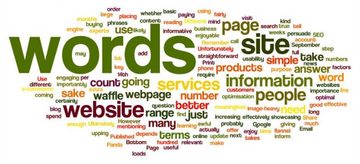 Providing good quality, entertaining and regularly-refreshed web content shows that your business cares about providing added value to its customers.
Content marketing – creating and sharing free web content – is an excellent way to reinforce customer relationships and build trust, credibility and authority in your field.
Different types of web content
Website content doesn't just have to mean written articles. Varied content is better for grabbing and holding attention, and can make your site stand out from the crowd. You could provide:
videos – tutorials, product demonstrations or professional presentations.
archives of e-mail newsletters and other mailouts
downloadable white papers and reports
industry news digests
a calendar of events
customer testimonials
photos – of your products, key employees, or successful projects you've worked on
an on-site blog or forum, with posts which encourage readers to comment and get involved
interactive tools
audio content – streamed on the website or downloadable as a podcast
a list of links to other useful industry content on the internet
Tips on great content marketing
Good web content needs to be unselfishly informative and entertaining – ideally solving a problem. This doesn't mean it's not selling – it is, just more subtly. Good content can address underlying issues, demonstrate your expertise and persuade readers that your business 'knows its stuff'.
Try to organise your content well on your site, with transparent and 'grabby' titles that draw in the reader. Make it easy to find good content – don't bury it away.
A list of 'you might like to read this article next' suggested titles can hold interest and keep people clicking through, keeping them on the site for longer.
Opinion pieces are always good for engagement, encouraging people to respond. If you accept comments on articles, be sure to acknowledge good points and respond to questions.
Make it easy for people to share your content. Social networks and bookmarking sites can provide share buttons or tools to put on your site, so people can do this with a single click.
Plan your content ahead of time, to make sure you can keep a steady stream of new pieces coming.
Finally, don't forget to maintain your site. Check content regularly for broken links, out of date facts and figures and generally tired-looking pieces. Consider keeping an archive for older content such as news articles – this signals that the content isn't up to date (for readers), but allows you to keep it on the site (for search engines).