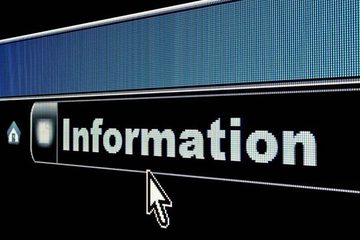 It's tempting to put a lot of information into a business description. After all, you want everyone to know about all the products and services you offer and how great your business is.
But too long a business description simply doesn't work.
What is a business description?
There are two types of business description:
a short description that appears when your website comes up in search engine results – usually around 20 words long
information about your business which is included on your website – usually on a page called 'About Us', or something similar
What people see when they search
The first time someone comes across your business description will be when they find your website through a search engine. They might have never heard of your business before – so this is your chance to make a good first impression.
If your business description is too long, it won't fit on a search engine results page. More than likely, it'll simply be cut off – only the first 20 or so words will appear. It might look unprofessional, and the vital details that would have convinced someone to have a look at your website might be missing altogether.
What about on the website itself?
Now, when visitors are actually looking at your business website, you've got as much space as you want. But even then, you need to be careful about trying to say too much:
People aren't interested in reading long business descriptions. They want to know if you can help them, and they want to know fast.
Claim to do too many things, and you risk looking like a jack-of-all-trades – and master of none.
So your business description needs to focus on just a few points – giving visitors a really quick understanding of what you can offer them, without clutter.
Fortunately, websites are perfect for this kind of thing. Key points can be highlighted and then link to more detail, offering the best of both worlds.
A well-designed website makes it easy for visitors to find whatever they want – whether they're interested in learning more about your products, or just want to know how to get in touch.