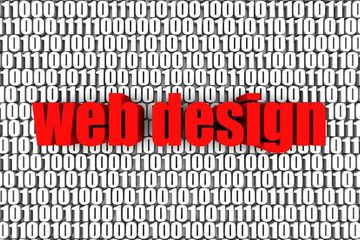 If you don't have the expertise to design a website in-house, you will probably work with a web design specialist – either a freelance designer or an agency.
Deciding what you want
Before you set about choosing a designer, you will find it helpful to prepare a brief, which should include as a minimum:
an outline description of your business, its markets, products and so on
what you want the website to achieve
what materials you can provide – such as photographs, illustrations, and text – and what the designer will need to create
brand and corporate identity information
Along with the brief, provide copies of any advertisements and brochures. It might also be helpful to make a simple plan giving your ideas about the structure of the site, plus links to any websites that you particularly like.
Key questions
If you have a shortlist of designers or agencies, give them the brief before meeting them. You need to be entirely confident about the choice you make, and asking them these key questions will help:
Do they understand your brief, and do they have any specific questions about it?
What aspects of the job will they handle, and what will they expect you to do?
Do they have experience in your market sector?
What other websites have they designed, and can you speak to their clients?
What is their track record of success in solving business issues?
Who will work on your project, and what is their specific experience?
How will they manage the project?
What is their anticipated timescale: what will they deliver, and when?
How quickly can they respond, particularly to requests for changes?
Will intellectual property rights be transferred to you once payment has been made?
Do they do both the design work and the programming, and what (if anything) do they outsource to subcontractors?
Can they provide search engine optimisation and longer term website maintenance?
On what basis do they charge, and on what basis will they invoice you – will they give a fixed quotation, and will they expect staged payments?
You also need to get a feel for how the designers understand your business, and if you can work effectively with them. Personal chemistry is very important, because hopefully the relationship will be a long and mutually beneficial one.