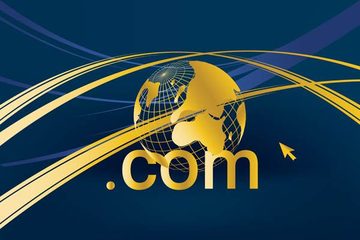 Domain name endings – also known as top level domains (TLDs) – can be registered for up to ten years.
There is a wide choice of TLDs, and deciding which one(s) to register depends on what type of business you run, how big it is and where you operate.
Which endings can I choose from?
There is a wide range of domain names to choose from. A few examples:
.co.uk is suitable for virtually any UK-based person or business
.org is can be used by any person or business, but is best suited to not-for-profit concerns
.com and .net can be used (if available) by any person or business, wherever they are based
.biz is mainly intended for businesses, and its use can be challenged if it's misused by a non-commercial organisation
.name is mainly intended for individuals, and again its use can be challenged if it's misused
.info is available to any person or business, but is probably best used for information providers
.eu is restricted to people or businesses in the European Union
.pro is restricted to professionals (such as lawyers and accountants) who can provide appropriate credentials
So which ones should I choose?
Businesses should choose their domain name endings based on their market sector and business objectives. For example, a UK business operating across Europe in the television sector might register .co.uk, .com, .net, .biz, .eu and .tv. It could also register country-specific TLDs for every country it operates in.
On the other hand, a UK-based self-employed plumber might choose .co.uk and/or .biz or even .name, while an accountant might have .co.uk and .pro.
Are there any restrictions on which ending I can use?
Most country-specific TLDs (such as .fr, .de and .es) are restricted to organisations or people that have an address in that specific country. So, .es can only be used by businesses and people in Spain, .fr in France, and so on.
An exception is .tv, for the Pacific island nation of Tuvalu, which is extensively used by television stations.
Sector-specific TLDs are available for organisations such as museums, travel companies, co-operatives and air-transport businesses, and are restricted to businesses in that sector by their sponsors.
For example, the TLD '.aero' can only be used by members of the air travel industry.