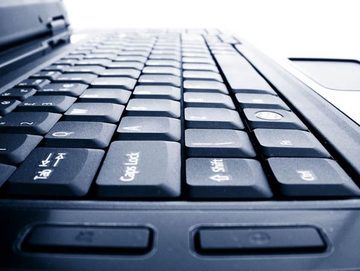 It's tempting to think that all you need is a business website explaining your products and services. Then customers will be able to find you, your online content will convince them how good you are, and sales will follow.
For most businesses, it's not so simple. Creating an online version of a marketing brochure isn't good enough. What's going to make people want to read it? Why should visitors return if they know your website is just a product catalogue?
That's where an online content marketing strategy comes in. You want online content that is going to:
make you visible on search engines and social media

interest potential customers, encouraging them to visit your website

give people a reason to regularly come back to your website

build your reputation, helping you stand out from the competition

help achieve your marketing goals
The key is to make sure your content is interesting to the right people.
So how can I make it happen?
It shouldn't be too hard to come up with something based around the sort of products and services you offer. At the same time, think about the kind of impression you want to make. For example:
a garden centre might provide a gardeners' calendar of seasonal jobs – giving customers a reason to come back every month

an accountancy practice might offer a series of articles on ways to save tax – attracting attention and demonstrating expertise at the same time

a model train shop might include a 'layout of the month' photo feature in a regular online newsletter
Get it right, and customers won't just read your online content themselves. They'll send it on to friends who share the same interests – potential new customers for your business.
How does this fit with my marketing campaigns?
Of course, it makes sense to link online content marketing with your marketing objectives – for example, helping you to launch a new product or drum up a bit of extra business during a quiet time of year. But do it gently.
Focus first on delivering high-quality content and only then mention relevant products you offer. Push too hard, and your online content turns into nothing more than 'advertorial' – and we're back where we started.