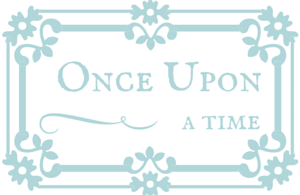 You don't have to be Hans Christian Andersen to spin a good yarn, especially about something you know inside out: your company.
If you run a blog and social media for your business, you'll have a lot of company profiles that you can use to show off how great your service is. What do they say right now?
Boggs's Bogs
Family run business in Staffordshire.
Quality products and dedicated service.
Established 1967.
Something like that? Now, don't get me wrong – I'm sure Boggs is running a fascinating toilet manufacturing business. But how would I know that just from reading the deadly-dull profile above?
Humans are suckers for a story. The greatest marketing trick in the book is to follow the age-old plot of any good storyline:
1. Setting the scene
When Jim Boggs left school in 1966, he had one dream – to perfect the W.C.
2. The conflict
Everyone told Jim he was mad. After all, hadn't the toilet already been perfected?
3. The climax
But in early 1967, Jim finally hit upon the design that was to make his name in Staffordshire.
4. The happily ever after
To this day, Boggs's Bogs are made in the same factory, to the original Boggs patent.
See?
I don't know about you, but I feel quite fond of Boggs's Bogs right now. Something with that much love (among other things) poured into it must be a pretty great product.
So don't waste your opportunities to make your business look good. If you don't shout about your wonderful service, team, history and whatever else it is that makes you special, no one else will.
Of course, it doesn't have to be this storyline. Popular theory puts the number of story archetypes at seven, so try out Rags to Riches, The Quest or Overcoming the Monster among others you've known since nursery school.
Some awesome examples of the company story:
These stories all have one thing in common: they tell you what's special about the company. They tell you why you should choose this company over that other one that provides the exact same service at the exact same price.
I think that comes down to a feeling. Tell them your story; give them the feels that will help them buy.
If you don't talk yourself up, who will? Craft a good company story to help customers choose you.
Click To Tweet