Digital Marketing for Gardeners and Landscapers
Grow your online presence with Yell's tailored digital marketing solutions for gardeners and landscapers. Reach new customers and boost your sales today!
Digital Marketing for
Gardeners and Landscapers
Grow your online presence with Yell's tailored digital marketing solutions for gardeners and landscapers. Reach new customers and boost your sales today!
If you're a gardener or landscaper looking to drive more business by improving your online presence, then Yell's selection of expert digital marketing packages will help you boost revenue and reach your goals.
Your gardening skills are in demand. Each month in the UK there are around 18,100 searches for 'garden landscaping', 22,500 for 'tree surgeon', 27,100 for 'garden design' and 40,500 for 'gardener near me'1, so whatever your specialism, you know that there are many potential clients searching for your services.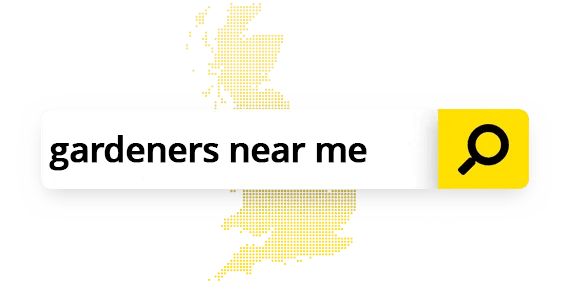 To help your business gain more visibility for relevant terms like these, you can choose from a selection of our digital marketing services to find the best packages to suit your business needs. Options include:
Website creation – a professionally designed website will display the best of your business. We'll build a website that reflects your brand and encourages potential customers to get in touch.
SEO – our Search Engine Optimisation packages will help your business feature higher on search engines like Google, boosting your visibility and driving more traffic.
PPC – our Pay-Per-Click experts will build effective, carefully targeted advertising campaigns across search engines and the Google Display Network.
Social media advertising – perfect for targeting potential customers when they browse on their social networks, we'll create ads that drive engagement for your website from channels like Facebook and Instagram.
Online reputation management – we'll list your business contact details on a range of relevant directories and websites and will give you access to our online review portal and social management systems, so you can easily engage with and respond to customers.
You can learn more about each of our services below or get in touch today to learn more about how Yell can help your gardening or landscaping business stand out from the competition online.
Websites for Gardeners and Landscapers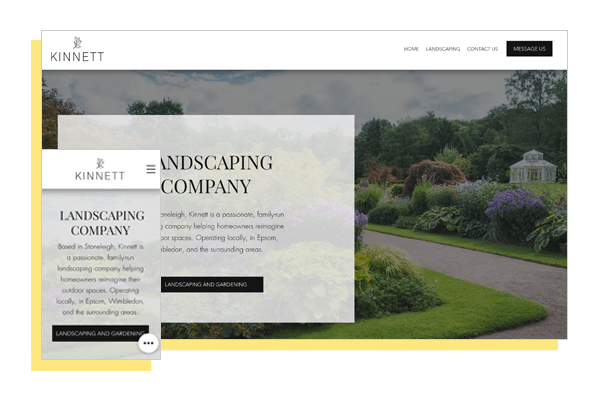 As a gardener or landscaper, you know the importance of creating a beautiful and welcoming outdoor space. But are you confident that you've put as much thought and care into your online space? A well-designed, accessible, and secure website is not only good for your business, but also essential.
The most successful websites are visually appealing, easy to navigate, and reflect the unique personality and values of a business. Security is also a critical factor in order to make sure your customers' personal information is protected as they use your site.
With Yell's website packages, we'll work closely with you to create a new website in your branding and style, that showcases your services, drives leads and helps your business grow. Our experts will ensure your website also performs seamlessly on mobile devices so customers can discover your business whether they're on their phones, tablets or computers.
PPC for Gardeners and Landscapers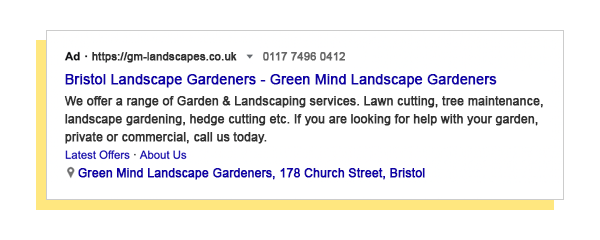 PPC (also referred to as Pay-Per-Click or Paid Search) offers more ways of reaching your potential customers as they search online, by showing them tailored, targeted ads for your business.
By clearly understanding the demographics, location and interests of your potential clients, Yell's PPC experts can ensure your business is appearing to the right people in the form of paid ads on Google and Bing.
While other digital marketing tactics can take time to see results, PPC ads can begin to drive clicks and leads within minutes of going live, so you could start seeing a boost in traffic straight away. We'll also provide detailed analytics and insights, so we can measure and track performance of your campaigns and continually adjust them to drive maximum value for your budgets.
Video for Gardeners and Landscapers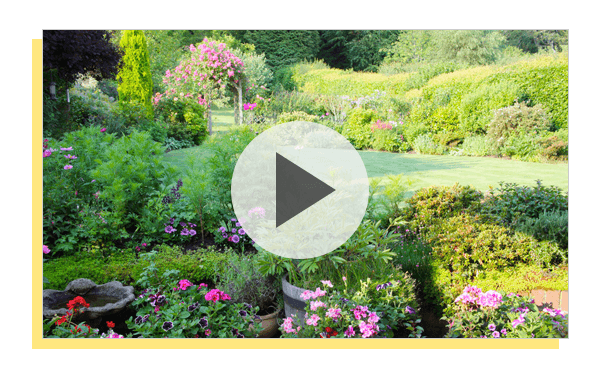 With an industry as visual as gardening or landscaping, professionally filmed video can be a powerful marketing tool for showcasing your work, attracting new customers and setting yourself above your competitors.
Yell's video creation services include options for filming, editing, voice overs, animation, and even drone footage – perfect for capturing the scale of your larger gardening projects. Whether you're introducing your team, offering aftercare tips, or simply letting the before-and-after visuals of your landscaping work speak for itself, we'll be able to work closely with you to make sure your videos look great and reflect your brand.
Once the videos are complete, they'll be yours to share across your social channels and marketing platforms, providing you with valuable assets for attracting new customers, building loyalty and increasing business.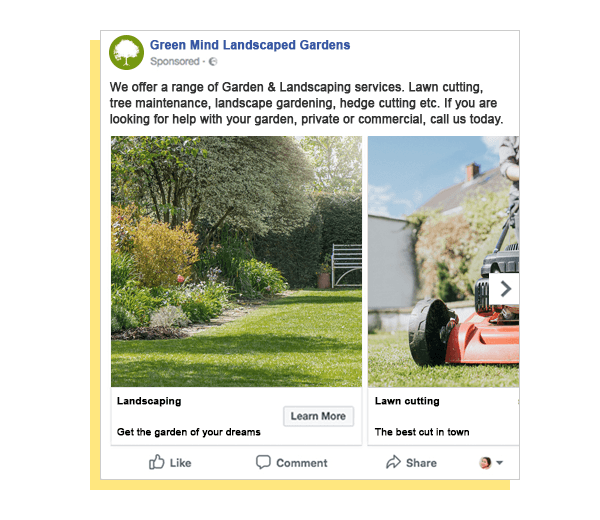 On average, internet users across the globe spend around 2 hours 27 minutes on social media every day2. This provides gardeners and landscapers like you with an excellent advertising opportunity that can increase brand awareness, expand reach and engage with potential clients.
Yell's social media advertising packages, come as part of our Smart Performance solution and include the creation of carefully crafted ads to appear on Facebook and Instagram. We'll target your ideal audience based on their demographic, location and interest, so you know you're reaching the right people.
We'll also use retargeting to reach people who have already expressed an interest in your business but are yet to get in touch.
Unlike traditional forms of advertising, you don't need a big budget to see results. We can set a budget that works for you and track your results in real-time, which allows us to optimise your ads for maximum impact.
Online Reputation Management for Gardeners and Landscapers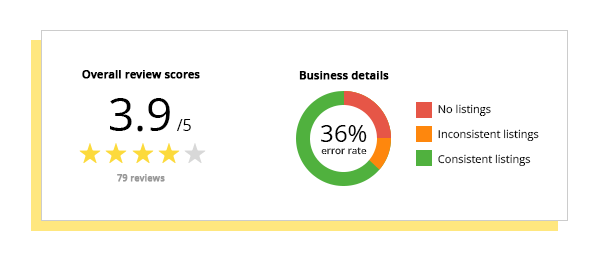 Online reviews are becoming an increasingly important resource for customers looking to make informed decisions when picking which companies to employ or work with. Having positive, trustworthy reviews of your business on relevant sites is a clear signal to potential clients that you'll give them a high quality of service.
With our online reputation management services, you'll have access to a specialised online portal that consolidates your online reviews, making it easier for you to monitor and respond to client feedback.
We also offer a social posting management system, so you can link your social networks into one accessible dashboard, making it quick and easy for you to engage with your customers.
Plus, our packages also include a listings management service. We'll make sure your key contact information and business details are featured across a network of websites and directories so you can easily be found. These will all be synched with your Yell Business Profile, so they'll always be up to date.
SEO for Gardeners and Landscapers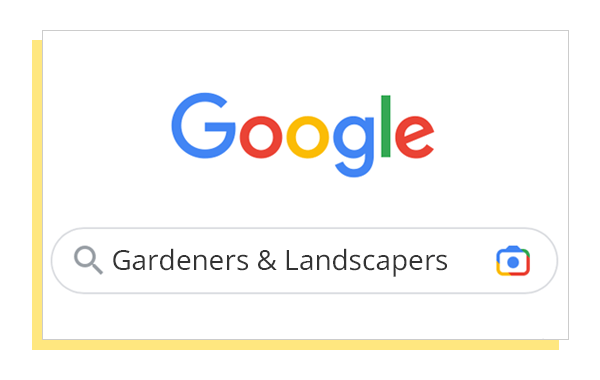 SEO (Search Engine Optimisation) is the practice of improving your website's visibility in search engines like Google when potential customers search for terms related to your business. It requires the right strategies and tools to improve your website's search engine rankings and boost traffic to your site.
If your website appears at the top of search results when a potential client searches for a term like 'landscape gardeners near me' on Google, then that customer is more likely to click on your website, learn about your services and get in touch.
The SEO experts at Yell will identify the most relevant keywords for your company and will optimise your website to improve its visibility for those terms on search engines. In addition, our SEO packages can help you as a gardener or landscaper to differentiate yourselves from your competitors by highlighting the unique features and benefits your company has to offer.
By optimising your website for local search, we'll be able to drive more leads from your geographic region, which can be particularly useful if you serve a specific area.
Howard Marsh, Owner of HM Maintenance, describes how investing in a new Yell Ultimate Smart Website and Yell Smart Performance have helped his business reach and be chosen by higher value potential customers across central Scotland. An investment that paid for itself within 6 months!
August 2022
Your marketing plan should be a comprehensive, integrated strategy that utilises a range of tools and approaches to maximise the number of people you reach. There are many different options you could try, but these are five popular solutions:
Identifying your target audience: who are your potential customers, what sort of budget might they have, where are they located? Having an idea of the demographics you're hoping to reach will help you to tailor your marketing efforts more successfully.
Developing your brand messaging: consider the story behind your business and what sets you apart from your competitors. Use this to shape your mission – this will help keep you focused and can inspire everything from your logo to your social media presence.
Creating a content strategy: creating valuable content for your audience, whether that's on your social channels, website, emails, videos or more, will help to engage with potential customers and draw them to your business.
Utilising digital marketing tools: solutions like SEO and PPC will help boost your visibility online and drive more traffic and leads through your website.
Offering promotions and discounts: if you can, providing promotions can help to attract new customers and incentivise repeat business.
Recommended reading
For more detailed information on the topics discussed here, here are some recommended articles from our Knowledge Centre
SEO
There are three significant streams of SEO – Off-Page SEO, On-Page SEO and Technical SEO. I've previously walked readers through weaving Technical SEO into the website foundations and considering On-Page SEO.
PPC
Let's begin this guide with what PPC really means and how it works. Pay-per-click (PPC) is a method of advertising your business online by paying for your advert every time someone clicks on it.
WEBSITE
Are you looking to promote your business online? With more people turning to the internet to find local businesses, having an online presence is essential (especially in the current climate). In this article, we look at the steps you can take to build your online presence.
If you are running a small business, learning how to leverage your time is essential. One great way to do this is by using a content strategy known as "Content Repurposing". In this article, we explore the power of repurposing content. What Is Content Repurposing?
Contact Us
Let's talk. You can call, start a live chat, or fill in our contact form and one of our friendly experts will call to help advise you on the best digital marketing for your business needs. We're here for you every step of the way.
1. All figures taken from Google Keyword Planner, December 2022
2. Report from Aug '22: https://www.statista.com/statistics/433871/daily-social-media-usage-worldwide/