So you've just got your head around what SEO actually is and you're starting to put it into practice. Yet for some reason you're still not seeing the benefits.
It can take a while to see any improvement in your site's rankings, but it's also worth checking that you haven't made some mistakes which could be detrimental.
Getting SEO right isn't about quick wins – it's a learning curve, especially as things change all the time and what was right in the past will now get you penalised.
1. Ignoring the importance of keywords
When creating content for your website it's easy to get distracted and produce it quickly without considering which keywords you should be using.
It's important to take some time to do your keyword research so you can see the best options for your site.
However, make sure you don't choose keywords for the sake of it – if you make wedding cakes, will your customers really search for confection for social occasions?
2. Keyword stuffing
At the other end of the spectrum it's important not to use too many keywords.
Writing "if you want wedding cakes or cakes for your wedding, then our wedding cake shop is the best place to buy wedding cakes" is only going to causer you problems and doesn't make sense.
You should always write content for your audience first and the search engines second.
3. Thin, low-quality content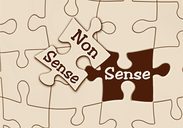 One of the main focuses of the latest Google updates was to crack down on low-quality content.
If you have a blog on your site it's important to update it regularly, but a post containing fewer than 500 words is unlikely to be that useful.
Every piece of content should be interesting and well-written, helping potential customers to solve a problem or find our more information.
4. Duplicate content
Once you've written strong, relevant content it can be tempting to reuse it elsewhere on your site but this is not wise.
If you have more than one website, your About Us page is likely to be the same, but try to make it slightly different to avoid duplication.
Your page titles, meta titles and descriptions also need to be different, so don't use 'Glorious Gateaux – Cake Makers in Brighton" as the page title for every page.
5. Irrelevant anchor text
Anchor text is a tricky one, but if you use "click here" you're wasting an opportunity to use keywords.
Of course using the same keywords for every piece of anchor text is duplication, so try to use a variety of relevant keywords in your anchor text.
Obviously these need to be relevant for the page that you're linking to.
6. Broken links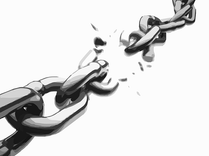 We all know how annoying broken links are, but if you update your site regularly, links can get broken.
The problem is that in Google's eyes sites with broken links are untrustworthy and not authoritative, which is why you might get penalised.
Luckily, with some regular checks of all of your links, this can be easily rectified, but don't leave it until it's too late.
It's also important to make sure that yourwebsite.com also redirects to www.yourwebsite.com so people can find your site easily.
7. Non-credible backlinks
The more links you have to your site, the better right? Not always.
If you let every Tom, Dick and Harry link to your site then Google will punish you for having irrelevant, spammy backlinks.
So make sure you monitor your backlinks often and don't comment on someone else's site just to leave a link back to your site, unless it's relevant and you have something useful to say.
8. Poor website speed
Unsurprisingly, sites that load quicker tend to be higher up the search engine ranking.
This is because they provide a better user experience (most people expect a site to load within 2 seconds) and are therefore seen as higher quality.
Make sure there are no unnecessary plugins or scripts on your site as these will slow it down.
9. Lack of social presence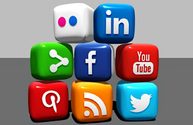 Never underestimate the power of social media for your business.
If people share your content on Facebook, Twitter or LinkedIn this shows that your content has authority and is of a decent quality which also helps to influence your ranking in the search engines.
You will need to monitor it, but social media also gives you additional platforms to share your own content and reach a wider audience.
10. Failing to analyse your site
If you've spent hours, days or even weeks perfecting your site's SEO then surely you want to see how effective it's been?
It's important to see how people are finding your website, whether it's from your social media accounts or via keywords. If you don't have time for much analysis, then make sure you're using Google Analytics which will give you a fairly comprehensive overview of your SEO success.
Remember…
It will take time for you to see the benefits of SEO, but it's more important to have them in place and rise through the search engine pages organically than to try and cheat your way to the top, which will only result in penalisation.