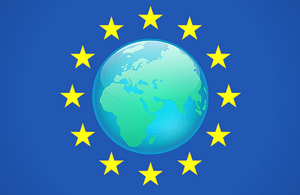 Though the hype-train that surrounded GDPR has left the station, many small businesses are still unsure where the new rules leave them in terms of marketing.
Now that 25th May 2018 has been and gone, the dust has settled and we've had chance to come to terms with our new GDPR landscape. But many small businesses are still in the dark about the practical ways to keep their sales funnel full whilst still remaining compliant. So, let's take a look at 11 methods and best practices to consider in this post-GDPR world.
1. Don't Shy Away from Email Marketing!
Some companies are avoiding email marketing following the GDPR's focus on consent, but there's no reason that companies should stop using it altogether. Yes, you have to make sure those signed/signing up fully and legally consent to receive materials from you and that their data is stored securely, but there's nothing to scare you away from using email marketing provided you maintain legal, stringent, and consensual opt-in practices. Don't let anyone tell you that email marketing is dead!
2. A Small List isn't a Bad List
Many companies saw their marketing lists shrink following GDPR, but that's not inherently a bad thing. Having a big list isn't the be-all and end-all of marketing success – it's the engagement you get from that list that matters. When your marketing list is naturally quite small, you can identify more with the groups that make up that list and can make your communications more tailored and candid; potentially resulting in higher engagement. As the saying goes "if you try to appeal to everyone, you appeal to no one."
3. Let Data Drive Decisions
Data should drive your decision-making practices. Make the most of your new, slimmed-down list by thoroughly analysing the performance of every campaign, picking out trends, and using those findings to influence future marketing and business decisions. Listen carefully to what your prospects are trying to tell you by how they interact. For example, if your subscribers lap up one campaign but seem indifferent to another, think closely about how you can use that information to improve your marketing in future.
4. Prove Your Worth!
Many companies sought renewed confirmation from their email subscribers in the wake of GDPR. If you're one of them, everyone on your list will have freshly confirmed that they want to hear from you. This renewed brand awareness, paired with the fact that they feel positive about you to renew consent, means that the average value of each subscriber is potentially higher than before. They're conscious of your business, and potentially further down the sales funnel (i.e., closer to a sale). With this in mind, double down on the value you provide in each email. Provide tips, data, and content of true worth to your subscribers, proving your skill and genuinely helping them out. It's a great way to stick in their minds!
5. Inbound, Outbound, Shake it all About-bound
GDPR's consent focus gives organisations who have previously relied on outbound marketing (such as cold calling and mailing, as well as print, billboard, and broadcast ads) an opportunity to try out more "inbound" practices; things like blogging, public speaking, engaging on social media, ongoing PR liaison, and email marketing. Outbound practices can be very much dictated by budget and it can be harder to measure success. Inbound focuses more on making yourself easily "findable" and making a lasting impact, possibly even striking up a rapport with the prospect. Inbound practices can take more work but they're generally cheaper on the whole, and it's easier overall to measure how they're performing.
6. Show & Tell
GDPR requires companies to publicly evidence their compliance through properly informative email opt ins, consent to cookie use, and data privacy and retention policies. However, you needn't see these things as a pesky necessity – publicly detailing and discussing how you treat people's data responsibly shows you care about your users' data rights and your own GDPR responsibilities.
Sidenote: Audit your suppliers to make sure they're in line with GDPR, especially those you trust with data about your customers. If they do something dodgy with customer data that you've supplied them, the fines could land on your doorstep!
7. Consistency is Key
Always use consistent language, tone of voice, design and colour choices everywhere your business is present (both online and offline). Aim for linguistic and visual harmony across blog posts, social media, website content, flyers, brochures, even listing sites like Yell. Consistency helps to give the impression of being professional and established.
8. Forget Me Not
Don't you hate it when you sign up to an email marketing list and then don't receive anything for ages? Most modern email marketing software packages allow you to set up a handful of pre-prepared emails and "drip-feed" them out to new subscribers. This will keep your brand awareness present in the subscriber's mind whilst their buying intent is potentially still at its highest.
9. Have a Data Clearout
Take a look at your email marketing lists and note whether there are any subscribers who never open your emails or constantly ping back an error message (called a "bounce"). As we discussed in this recent post, keeping your lists free of uninterested or non-operational addresses can keep you on the right side of spam filters; maintaining a problem-free experience for those who want to hear from you.
10. If in Doubt – Blog!
However GDPR has impacted your marketing practices, there's still nothing to stop you from blogging! Creating useful and regular content is an essential inbound practice; when you discuss pertinent and in-demand topics on your own website, you potentially increase your site's search visibility for relevant search terms. You can also share your content on social media or through marketing emails for maximum exposure!
11. Be a Social Butterfly
Social media is a great place to reach new people, connect with existing contacts, and interact with fresh prospects if your email lists have declined since GDPR. In fact, it can even be a good place to help grow brand awareness and build subscriber lists up again. Social is also an essential place to share your content and establish your brand as an expert in your field. Familiarise yourself with your most engaged social platforms and make yourself aware of the free and paid ways you can get your name out there.
Still scratching your head about marketing post-GDPR? Check out these 11 suggestions...
Click To Tweet
So reader, how did GDPR affect your business? How has it affected you personally and professionally? Have the new regulations opened up any marketing opportunities in your business? Let's have a chat down in the comments!
DISCLAIMER: Though we've tried to remain as accurate as possible, this post briefly summarises a lot of quite complicated legislation. This information is provided only as a guide and should not be considered actual legal advice. Yell Limited advise that you seek your own, individual legal counsel.