One area that differentiates highly successful businesses from those that stutter or fail is how cheaply that business can acquire quality customers in its growth phase.
It is perhaps the single biggest marketing headache of any startup or small business. You've created a great product or service that was the reason you started the business in the first place. And you've built a best-practice website that will act as your shop window for that product. Now how do you get customers to come to that shop window, when you can't afford to simply pay them to come there?
Growth Hacking
The answer lies in a technique called growth hacking: a method of driving more potential customers into your pipeline that focuses on scalability, viral growth and the connections between your users, with little to no marketing budget. A famous example of this was when AirBnB gave those listing their property on the AirBnB platform the opportunity to simultaneously cross-post that listing on Craigslist, which had millions of users actively seeking accommodation. AirBnB effectively 'hacked' another website to give all their postings a much greater audience and create more inbound links to their own site.
The AirBnB example involved some pretty clever reverse engineering to function, but growth hacking is something that any small business can do. You just have to get smart and consider which of these options below will work best for your site and give you the best chance of acquiring customers.
Five zero-budget acquisition techniques
Each of these five methods has been used to grow what are now some of the world's largest companies, and they can work for you too.
1. Leveraging another audience
This is the technique mentioned previously that AirBnB used so successfully when they leveraged the audience of Craigslist. Essentially you need to consider: where do my potential customers hang out online in large numbers? The answer to that could be any of Reddit, Quora, Gumtree, Soundcloud, a Meetup community, a niche blog…only you can answer that question effectively. And if you can't, do that research before you do anything else!
Once you have identified some target audiences, you've got to put in the legwork to reach out to them and be useful, without spamming them. You may want to provide detailed answers to questions in forums, and mention your business as a potential solution. Or you could get in touch with leaders of Meetup groups and ask for an introduction – or the chance to offer freebies – to that group. The more original you can be, and the more you can give without expecting to receive, the better.
2. Referral schemes
These can be a very powerful mechanic for viral growth if they're sufficiently compelling. It's worth bearing three lessons in mind when designing a referral scheme:
People prefer to refer altruistically rather than selfishly. So a referral scheme that offers the recipient a benefit, as well as the referrer, is both more likely to be shared and more likely to convert.
Don't give referrers and new sign-ups money. Instead, give them something that makes them continue to invest in your offering. A classic example would be credits that can be used as a discount for your product (Uber and Made use referrals like this, for example).
Make it very simple for any user to invite their email or social contacts using a bespoke link.
One of the most successful referral schemes was by Dropbox, who offered 500MB of bonus space to both parties upon a referred sign-up (which cleverly encouraged the new registrant to start using Dropbox and refer others to get more bonus space). In September 2008, Dropbox had 100K users and was paying around $350 to acquire a customer worth $99 a year. Fifteen months after the referral scheme launched, they had 4 million users, 35% of whom came from the referral scheme (for free).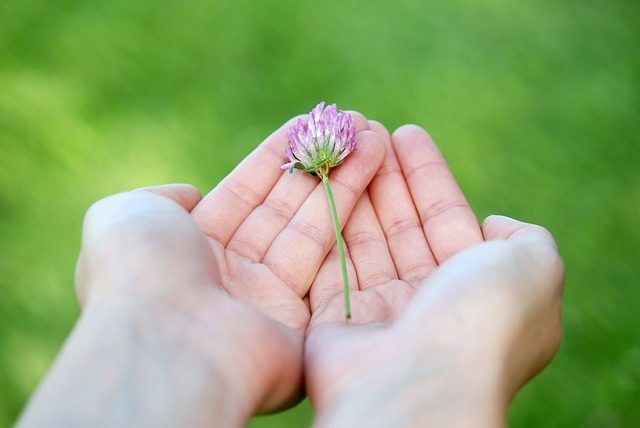 3. Affiliate programmes
Take the time to seek out good affiliate prospects, with an audience that also serves your target market. If you can persuade them to create permanent links from their site, you have a risk-free traffic funnel, as you will only pay (on a commission basis) for visitors referred to your site who complete a stated goal – typically, making a purchase.
4. Reviews/testimonials from influencers
Try to identify some super-users: influential bloggers, journalists or vloggers whose readership is an ideal target audience for your product. Reach out to these people, softly at first, to see if they have heard of your product, and if they consider it interesting. Keep any approach punchy and friendly – they probably get hundreds of emails like yours a month. If they do sound interested, offer a free product for a potential review.
Further reading: Getting bloggers onside: How to approach an influencer
Similarly, if you offer a service rather than a product, try approaching owners of websites with a strong prospective audience and offer to work for them for free (for a short period) if they'll consider a prominent testimonial for you on their website.
5. Getting your users to market your product
An excellent growth hack, if you can make it happen, is to turn your users into marketers of your product. Referral schemes, mentioned earlier, are one way of doing this, though you should also consider any mechanic whereby users are motivated to encourage their contacts to sign up to meet a desired goal.
Two well-known examples of this:
Project owners of KickStarter are motivated to spread the word about their project as much as possible so that they can meet their funding target.
Supporters of petitions on change.org are motivated to encourage others to sign the petition, as a high number of signatories makes it more likely that governments or companies will take notice and respond.
You could run a competition, for example, and pick a shortlist from the entrants. The final winner would be the one that got the most votes from the public – but to to vote, an individual would first need to come to your site and register.
And don't forget SEO!
SEO didn't feature in this article, simply because it's a well known strategy and there was too much to cover. It goes without saying, though, that a good SEO strategy is one of the surest ways to continually harvest new users without paying a penny. There is lots of useful information on this blog on SEO tactics and best practice; read more here.
If you can make the above strategies work, you may never need to invest in paying for customers direct. Marketing nirvana! If you do, however, it's critical to try to calculate the lifetime value of your customers. Direct acquisition is normally more expensive than you'd imagine, so ensure you don't pay more for your customers than they are worth to you (as Dropbox were doing, before their referral scheme transformed their fortunes).
Was this article useful? Have you had much success acquiring customers with little to no budget? Please let us know by leaving a comment below.
Further reading: The power of using social proof in your marketing