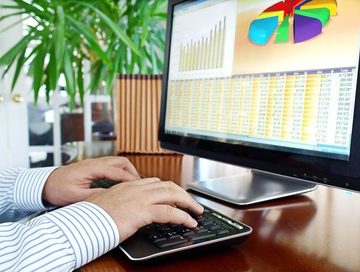 Web analytics tools such as Google Analytics or Yahoo! Web Analytics provide a comprehensive range of collection, analysis and reporting facilities.
However, an increasing number of website owners are using two web analytics applications, while a minority are using three or even four systems.
Is it relevant for my small business?
Even for SMEs, there are a number of benefits to having two systems operating simultaneously:
on-the-fly comparison of two separate marketing programmes – for example two pay-per-click ad campaigns, or an email promotion running alongside a social-media initiative
redundancy – you'll be able to see easily if there's a problem with one of the systems or with an ad-tracking program
back-up in case of accidental deletion of data
protecting historical comparisons – ensuring that changes made to one system over time, eg to search criteria, don't compromise ongoing records
How do I choose the best secondary tool to use?
For SMEs using a second analytics tool as back-up to a primary application such as to Google Analytics or Yahoo! Web Analytics, it's a good idea to choose a tool that is:
not resource-hungry in terms of memory or processing
capable of delivering real-time data capture and analysis, which is useful for making comparisons
flexible and versatile
Multiple tools and online retail
The use of multiple web analytics has increased most among online retailers, who recognise that understanding, analysing and correcting visitor experience is vitally important in increasing sales and improving customer loyalty.
A majority of major online retailers now use at least two web analytics tools. Typically, a 'classic' web analytics application is used to provide global data on visitors. This includes how they found the site, their profile, the number of pages browsed and time spent on the site and on each page.
Other tools are used to provide detailed data on specific aspects of e-commerce visitor activity, such as clickstream analysis. 'Clickstream' describes the visitor's navigation through the site, recording which links are clicked and in which order.
Specialised clickstream analysis tools can collect and analyse more detailed information, such as recording mouse movements on individual pages.
Multiple tools and social media marketing
Social media such as Facebook and Twitter are increasingly important in online marketing, and specialist web analytics tools have been developed to measure and analyse social media behaviour in relation to brands.
Social media tools are increasingly used in Voice of Customer (VoC) analytics which also include in-site visitor surveys, feedback forms and reviews.
So is it worth it?
Using more than one web analytics tool will mean investing time, money and personnel. However, businesses that sell mainly or exclusively online can benefit from better customer understanding, improved website design and increased sales.