Now I know this subject gets a lot of coverage online and there is no denying the value of a claimed and complete Google Places listing. The very fact that in most local searches Google Places over-rides organic listings is testament to Google's commitment to Local. In some cases Places listings will dominate over 3/4 of the page resulting in demotion of organic listings to the bottom.
Google is looking to enrich it's Places listings with fresh and relevant content all the time, announcing partnerships with trusted partner sites. They have also recently revamped their review/rating system, previously known as Google Hotpot. The interface has been cleaned up allowing users to review businesses within a few clicks.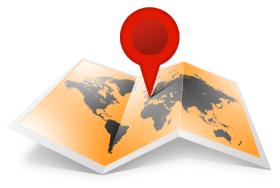 Is this a ploy for Google to generate more revenue to AdWords, making it more difficult to achieve first page naturally with a website on it's own? Google also announced recently it is removing the facility to bid for a specific positions from the AdWords management tool – the jury is out.
So, as a local business what can you do different to ensure Places works for you?
The first bit of advice is to ensure you choose as many categories when building your listing as you can, as long as they are relevant to your business type. The categories act like traditional 'classifications' which have multiple keywords associated with them that may change over time. There is no defined list of keywords available to check but it's clear that Google prefers you to use one of their defined categories, make an entry in all available slots when building your listing.
Making the most of your business listing
The next area to focus on which does not get much coverage is photos and videos, why is this important? Firstly, it goes towards acheiving a 100% complete profile (Google likes this) and secondly adds more weight to your listing in the rankings. Although location is the primary signal here, the extras like photos and videos go someway towards helping you differentiate yourself from the competition and providing an opportunity to increase conversion from the listing itself. The sort of images to use here should be a logo, brands, premises, vehicles etc. Simply consider the Places listing to be a landing page for your business and think about what will convert best for a local user. Why not change your images on a regular basis reflecting any deals i.e coupons you may have for local customers.
Videos are a great tool to help with conversions online, that's a fact. A video can be a simple slideshow created using free software online or a professionally filmed HD quality video clip. To start off with and to fill the space, a simple video will do. Also note you can add up to five videos, great opportunity for viral video.
If you are a plumber you could create up to five different 'How To' videos for each of the following : leaking taps, blocked toilets, shower fitting etc. Not only does this help the users understand their specific issues further but also gives them confidence in your business.
Use Places creatively and optimise for local search; ensuring this information is fresh at all times…