If you are considering paying for SEO or Social Media services then before you do so it is advisable to take advantage of any FREE opportunities to optimise and more importantly generate traffic.
I am referring to Google Plus Local, Bing, Yahoo!, Yell, Yelp or Best of the Web.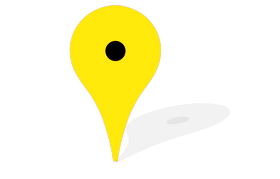 These listings have the potential to offer a much larger share of traffic than a website ever could with paid advertising!
A common annoyance for SME's when managing their online presence is trying to keep track of all the different local listings across the growing web. I am always on the lookout for new innovative tools to empower the SME and it's not often that I come across free tools that fit the bill.
GetListed.org offers just this functionality and promise…
GetListed.org aggregates local search information from the top networks allowing the easy control of your identity. You are then able to monitor and authenticate your entries in one place. See screenshot below.
There is a UK version in BETA at the moment which is worth signing up to but you will see from the screenshot below for a search done on the US site it has a lot of potential to save time and money. There is also an option to see your reviews aggregated in one place, very smart!
The UK site can be found here : Click Here
Today it was announced that this company was acquired by SEOMOZ which is the most popular provider of SEO tools. Give it time and we will hear more about it.
Check it out for yourself.