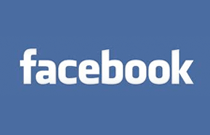 Facebook is the leading social network website across the globe and one of the most visited websites in the UK and many other countries. It takes over half the social media market share in Europe, North America, Latin America and the Middle East. It has over 845 million users and accounts for up to 18% of time spent on the internet by people in the UK.
Why does social networking matter to business SEO?
But although the statistics are impressive, at first glance it can be hard to see how Facebook could help your business or improve your search ranking. After all, weren't social media networks designed for people to connect with friends and family, not for advertising companies?
However, Facebook has changed drastically since its humble beginnings and the way it works and is used today makes it a valuable tool in promoting your business, attracting visitors to your website and increasing your chances of being found in search engines.
Facebook's search bid
Facebook is currently working on ways to improve its search engine functions and to ensure that it can deliver relevant and quality results to users. They have enlisted the help of a former Google engineer to help them understand search better and they are hoping to prove themselves as serious competitors in the search market.
Searching within Facebook – names, not functions
Facebook's search function works very differently to that of Google and other search engines. Although their partnership with Microsoft allows them to return Bing's own search results, their internal search is designed to search for and return names rather than keyword terms. Facebook content is more likely to be found by users through links on their friends' walls or appearing in their news feed than it is through searching. If you want your business page to be well optimised on Facebook, you should encourage sharing of the link, discussions taking place on the page, fresh content being posted often and people 'Liking' your page.
The future of Facebook search – what next?
Facebook's 'Like' function is what gives them the potential to work as an effective and powerful search engine. With many people posting 'Like Us on Facebook' links on their site and everything from articles to viral video clips also carrying the 'Like' button, Facebook is uniquely placed to create a search ranking system which is directly based on users' opinions of web content. If many people have 'Liked' something, that approval can be converted into search ranking places and allows search users to find popular, relevant content which other web users have voted for. With Facebook looking like a viable contender for the search leader crown in future years and with web users spending 18% of their online time (and 48% of their mobile online time) on Facebook, make sure you aren't missing out by setting up your Facebook Business Page and optimising its content.