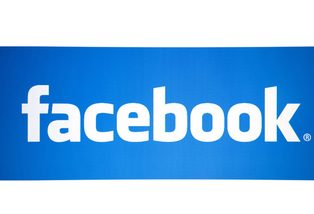 I wrote yesterday about good things to think about when choosing images and ad-copy for your Facebook PPC adverts. Today I'm going to write about what age you should target with your Facebook adverts. The answer is NOT everyone, or in Facebook language 'Any' on the age selection tab.
Facebook is social, would you have the exact same marketing campaign running in magazines for say Cosmopolitan, Hello and AutoTrader… get the point? You have all this information about your user/ targeting base in Facebook so use it wisely.
As mentioned – quite a few times, PPC is about test but whatever you test you must be tracking correctly otherwise it's pointless. Once you have decided on your demographic and targeting area you should think hard about the age of the user that you want to concentrate upon. Can they afford your product? Is it age restricted? Who is it best suited to? I can't imagine many 18 year olds wanting a £10 voucher towards reading glasses or a sale on nice fleecy onesies – crazy I know these youngsters.
I have managed a few Facebook campaigns which have, initially had poor metrics. Low average time on site, high bounce rate. No real sales. These figures have been from looking at Facebook PPC as an overall source in Google Analytics. Knowing that I have the adverts tagged by campaign name, allows me to drill down and see which adverts are contributing to these poor stats. Normally you will find they are those targeting the under 18 year olds.
You have to be over 13 to use Facebook but there's no real way to check this. By you targeting any age with your adverts, you could be having very young children clicking on your adverts and having no real chance of converting. Maybe more of an 'OH what's that pretty shoe…' inquisitive click over 'Yes. I need those shoes. Where's the MasterCard?'
Some statistics approximate that 15% of the whole of Facebook are 13 – 17 years old, 9% being 18 – 24. Point is, a large chunk of the user base – and your estimate reach figures is below 18.
Now. If you sell expensive products, say shoes, clothes, could you at 16 reasonably have afforded to buy your product? Or would you think your PPC budget would be best suited to 24+? Massive generalisations I realise, but it makes a massive difference. Think back to the initial questions of who is this product for? Just because you can target everyone in England who has a passion for something specific, doesn't mean the age group shouldn't be considered.
The campaign I moaned about earlier which was performing poorly, I broke out. I knew that one age group was mucking up my stats – grumble grumble, so I duplicated some of the new adverts and had them only targeting 18 year olds, another only targeting 19 year olds etc. up to the age of 30. It took a while but at least I would have a better idea what was occurring. I had the campaign named as Imagebeingused_Agetargeting so when it came into Analytics – tada I could compare. People as young as 13 can join Facebook. People as young as 13 may not be ideal for your product. Your targeting must be relevant!
If you're spending money on PPC, make sure you know what's occurring with your campaign. Be thorough in your optimisation and structure and you will benefit.