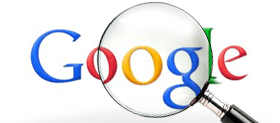 There are several ways to increase your online sales. Here are some of the most effective.
Make your customers feel special
The best way to improve customer retention is to make sure that people who visit your site feel special. Get visitors to sign-up for an email newsletter, and make sure you send out regular e-shots, with special promotions for registered readers. Consider discount codes for valued customers, or to encourage lapsed customers to return.
Send targeted emails to individual customers with offers related to the products they previously bought. Enhance the customer experience with forums and loyalty schemes. Use an auto-responder to ask for customer feedback, and react promptly if feedback is negative.
Improve your search results
Using search engine optimisation is essential, but make sure that the words used in your e-commerce site design are those which customers will use to search for your products.
Use web analytics to see where customers come from and how long they stay on your site.
Always make sure that the content of your site is relevant. Don't use words simply to improve your search results – it annoys visitors, and can cause problems with search engines.
Ensure your site is easy to use
Make sure visitors can easily find the information they need – not just about products, but about customer service, product advice, delivery times and costs, returns policies and so on.
Include an FAQ section and online support, but don't use this as a substitute for personal contact.
Use social media to promote your store
Use a company Facebook page, Twitter feed or YouTube videos to promote the website, by inviting customers and site visitors to 'follow' you.
Use these tools to discuss topics that are relevant to your customers, and to promote your online store, but don't go overboard with the promotion. Make your posts interesting to read, and make sure you give valuable information alongside your product pushes.
Diversify
You can build your online sales by using different shopping networks, such as eBay and Yahoo! Shopping, as well as your online store. You can also diversify by offering different payment options – not only credit cards, but also PayPal and online bank transfers.
Look at ways of expanding your geographical base, perhaps by selling outside the UK – although be sure to look into issues such as delivery costs, regulations and tax.