Google Places is a powerful marketing tool used by most business today who are serious about creating an online presence. The best thing about it is that it offers local businesses the prospect of high rankings without any cost!
Setting up a single listing for one branch is straightforward enough but how do you go about submitting multiple branches with individual details i.e address, telephone numbers, opening hours?
Well, Google have just this week launched a simple tool for managing multiple business listings with the new Google Places management tool. For businesses with 10 or more physical locations this is great news.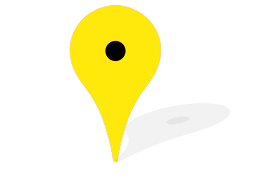 How does the new bulk management tool work?
Here are 2 short videos from Google which will show you how the tool works.
Google Places Bulk Management Tool – New User
Google Places Bulk Management Tool – Verified User
Once you have created your account you can simply download a spreadsheet template which contains the different fields which are available when creating a single entry. They have also made it easier to manage your live entries by giving you the ability to search for a branch using keywords and being able to adjust using the new tool using a simple interface.
This is very welcome for those businesses who have multiple locations which need updating on a regular basis. The objective here is to make Places more relevant for users, whether they are using a desktop/laptop and more importantly in my view the Places app.
Google is really starting to refine its interface across the board going with a clean and simple interface. Let's see what's next on their list to get this treatment!
Any questions, please feel free to post below.