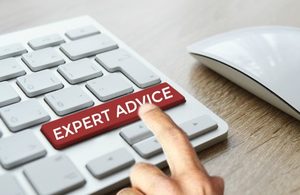 Growing a business sounds exciting. If you have growth aspirations for your business, then I hope you feel that excitement every day…you should.
For solo entrepreneurs multi-tasking and just getting through the day can be an arduous and draining task, albeit highly rewarding. Managing a solo business and trying to be skilled in all aspects of running the business is extremely difficult. As the business grows, something has to give. You can't find more hours in a day or week and therefore you have to consider taking on an employee with all of the administration legislation and headaches this brings.
For partnerships and limited companies, these are the same initial growing pains you also need to overcome.
There comes a time when the next stage in the growth cycle of the business requires outside help. After all, temporary skills are required, not full-time employment. This is when you, as a business owner or manager must hire a consultant or business coach. Consultants are considered experts in their field because they have studied, tested and experienced the results of applying their knowledge.
Why are business owners so afraid of hiring these experts?
There are so many reasons why this may be so…
Fear of not getting the results
The expert does a bad job
Fear of the results being too good (this may sound odd, but there are consequences of being too successful)
The unknown knock-on effects of applying changes to the business
Not wanting to pay for help
Hiring an expert is too expensive
You're unsure how to hire another professional
Hiring an expert, whatever title you wish to give them, must be seen as an investment. If you're really interested in growing in your business then you have to consider that this investment is like purchasing a good asset. It's important to do your homework (yes, more work) and create a short list. It's not always wise to hire the first expert you speak to, even if it's from a recommendation.
Start by making sure you're crystal clear why your business requires the assistance of a professional expert. So, write down…
exactly what the current challenge is
what it will cost you if you do not solve the problem (this can be from a business and personal perspective both financially and emotionally)
how much you are prepared to invest to overcome your current challenge or obstacle
if there are any parameters a coach or consultant must work within
when you need them to start work
how you wish to work with them.
Now that you have written the key facts for hiring a professional, you have the difficult task of finding the right one.
How do you go about finding the right expert?
You can talk to other business owners to see if they have used a consultant in the field of expertise you require. A good recommendation is a great help although this doesn't mean that this will be the right person for you. After all, you want to gel with them to make the relationship a good one and get the best from it.
You could ask your current industry association if they have any recommendations. The most obvious choice is to try a search engine. Beware, because the best consultant may be not be the one you find on page 1 of a search engine – this just means that they are good at getting their business ranked. Some professionals will push hard to rank highly in a search engine. Others have enough business that their website acts as a brochure, but they have no desire to advance their website up the search engines. So being top of a search engine ranking is no guarantee that they are right for your business.
Consider this, most, if not all, of the contributors to articles on this website are business consultants, coaches etc….yes, paid experts. However, many choose not to increase their marketing activity to achieve top ranking. This does not make them a poor consultant. They simply have their reasons for how they operate their business, but there is certainly a huge amount of expertise here.
How much should you pay for a good consultant?
"If you pay peanuts…" I'm sure you're familiar with this saying and it is usually true. When you begin your research you'll find different consultants have different charging rates. In my experience there is a danger of hiring cheap. Here is the cycle I have seen so often…
You hire cheap, you don't take the actions required, you don't get the results you wanted, your summary… "oh well, they were cheap"
I've also seen this many times too…
Hire high rate, you complete all tasks on time, you get the results you require, your summary "what great value for money."
Both of these scenarios could also play out differently, but the big issue is that you cannot expect to get the best when you hire cheap.
For some industries, or businesses, you may wish to hire per hour. Depending on the consultant this may or may not work. Personally, I do not hire out per day or per hour. If I can walk into a business and say one sentence that changes their world or uncovers a hidden profit centre, should I be paid for my time or my expertise? I believe you are hiring on expertise. The only reason you may hire on a time-based method is when your project requires an expert to spend more time or it requires considerable time-based input.
The bottom line here is that if you really want to drive your business forward, at some stage you may need outside assistance in the form of an expert – whatever title they have. Your role is to ensure you have set out the parameters of doing business with this person and manage them. Most consultants will work hard and do a great job for you. They want to develop a strong relationship with you in the hope they can work with you again and/or you will provide a testimonial, become a case study or refer future clients to them. There is a lot at stake for both parties.
Generally, hiring an expert will add incredible value, and most likely provide you with more insights into your business. An expert can bring multi-industry thinking to you, best practices and ideas that have been tried and tested over the years. You can create massive shifts in your personal development, management style and industry outlook by letting a consultant introduce a way of thinking or problem solving which attacks from unexplored directions. Sometimes a fresh perspective can be a game-changer.
To summarise, if you are thinking about hiring a professional expert, do your homework and be clear what you want/need and what outcomes are required. Take your time to find the right coach, consultant or professional for your business, where you can forge a winning business relationship that will pay dividends for many years.
Should You Hire An Expert To Help You Grow Your Business?
Click To Tweet