It's fairly typical of the climate we are in at the moment that small to medium sized businesses are looking to market themselves online in new ways, to help with the acquisition of customers.
Blogging is often the first thing they try, based on advice from experts that this activity enhances SEO opportunity; meaning more traffic to your site, higher rankings and more business – simple right?
To a certain extent this is true – the only issue is that everyone is thinking and doing the same.
The current popularity of blogging is a hold-over and means that if not executed properly this activity is likely to fail.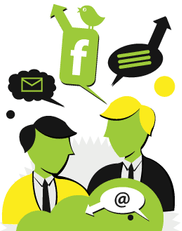 So how can you make a blog successful?
Blogs have been around since 2003, the competition is fierce and you will be competing with professional bloggers within the industry. Also remember with universal search results there is now more competition for first page ranking on search engines and blog content is being produced at unprecedented levels.
Here are some pointers :
Treat a blog post as you would a landing page – keeping it punchy and with a call to action
Focus on using keywords and locations within your posts
Update on a regular basis and keep fresh
Make the most of the tag and category options available when posting
Get other experts in your industry to guest blog for you
PROMOTE YOUR BLOG THROUGH YOUR WEBSITE AND SOCIAL MEDIA NETWORKS
In my next post I will focus on a blogging platform called WordPress, I will show you how easy this is to setup.