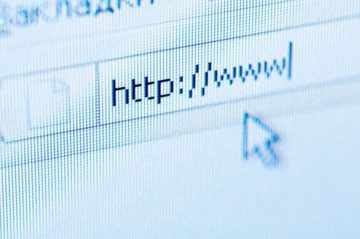 User experience (UX) describes the overall impression that a user gets when they interact with a website.
It covers things like how easy it is to find information, how well the content satisfies the user's needs and how intuitive the interface is.
Good website design is absolutely vital in creating a good user experience. By considering the website user during the design stage (user centred design), you can make sure your site is as pleasant and easy to use as possible – improving customer service and ultimately increasing sales.
Website appearance and UX design
The way a website looks is a major part of user experience. A clean, clear and minimal layout is more pleasant to use, and gives a more professional impression of your firm, than one which is cluttered, brash or hard to read.
Think about:
your overall colour scheme
text readability – this includes size, font and the contrast of colours between text and background
the composition of the screen – eg the sizes of headers, pictures, logos and text in relation to each other
how many images you use per page, and how these work with your colour scheme (bear in mind that too many images can also slow down page loading times)
any other features affecting the overall look, such as multimedia items, animated banner adverts and so on
UX and information architecture
The other major component of website usability is the information architecture – how the content is organised in sections and sub-sections, and how easy and intuitive it is to find what you're looking for.
The information architecture of a site is crucial for guiding the user towards conversion in a pleasant, enjoyable and non-frustrating way
During website design or redesign, it pays to think carefully about:
the most logical ways to group your content
clear, transparent names and URLs for your different pages and sections
how the user will navigate from one part of the site to the other
which content formats are best for delivering information – eg articles, interactive tools or downloadable pdfs
the path a user will take from point A to B – eg from your home page to a sign-up form, or from a product catalogue page to the payment process
in an existing site, whether any of your content is duplicated, or overlaps in a confusing way