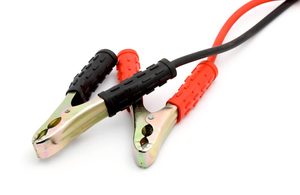 The Coronavirus pandemic has created a topsy-turvy world and an unstable economic environment. When an outside force creates untold damage to every person's way of life, especially in the way we are affected at the moment, then we have to rise to the challenge and seek new solutions. Yesterday's problems are irrelevant as lives are lost, families are mourning, households are on lockdown and some businesses are simply not allowed to trade.
Of course, this is specific to different industries. Even in times of crisis, some businesses will prosper, but what happens to those that must cease trading because of Government regulations? Is there a way for them to return and thrive? This will partially depend on the industry sector, however, in every industry there will be survivors and fatalities.
Placing industry sector aside, can your business recover and thrive following the COVID-19 lockdown?
It's possible for most businesses to recover from the COVID-19 pandemic, however, it depends on:
the business in operation
the owner(s) and business resources
whether the opportunity and desire to re-ignite and rebuild is strong enough
A highly organised business with the key traits to successful trading will most likely make a full recovery and possibly grow, filling the gap sadly left by those businesses who ceased trading for good. This opportunity for growth provides much-needed job opportunities.
Three key traits of a successful business
In every business sector, there is always a market leader. There are also strong competitors. These businesses have a number of key traits that consistently make them successful. Below are three of these:
1. They have a good product or service
It's hard to be successful if your service is poor, or you're selling a lousy product. A successful business needs repeat custom. To achieve this, quality must be one of the founding and everlasting principles.
2. The second key trait is engagement
It's important to recognise what your potential or repeat customer is buying from you. Usually, this is not just the product or service on offer. After all, your competitors offer the same product or service. There must be a key differentiator that sets the successful business apart from the competition. This may be one or a series of things, which collectively give the customer and engaging and better buying experience.
Remember, being the cheapest is not a good competitive edge. This only attracts short term, disloyal buyers. As soon as another business enters the market and offers a cheaper alternative, a high percentage of customers will buy from them and forget about your business.
Engagement with a customer is not simply marketing, although it falls under the marketing umbrella. The marketing attracts a prospect to your business. Your sales system then enhances the experience and marketing delivers the after-sales support that keeps your customer feeling valued and wanting a similar experience.
3. Constant improvement
Without innovation, a business is merely standing still. Innovation is the only tool for continuous improvement, and this takes place in every department. The owner(s) of the business must encourage and reward innovation. By doing this, staff are encouraged to put forward their ideas to generate more success in the business.
A business that clearly demonstrates quality in ALL of these traits has a very good chance of re-opening and trading successfully.
Hopefully, throughout the pandemic, you have continued to keep in touch with your customers, even if it's been impossible for you to trade. By doing this you are engaging. If you haven't, it's not too late to start:
One of the greatest strengths of any business is the ability to show empathy. Engaging with a customer with empathy is important. At times like this engagement is not about pre-selling, or explaining the changes the business may be making in the future, it's about recognising what's happening now in your customer's lives and showing that you are the same.
As the environment for re-opening your business becomes more certain, your messages can change to reflect the new optimism. They can become more selective in approach, possibly counting down the days, explaining the changes that have been or need to be made to keep both staff and customers safe. In other words, take the customer on a journey to be ready to buy from you again.
In part 2 of this article, you'll discover what needs to be done as you re-open, if your business is lacking one, two or all of these traits.