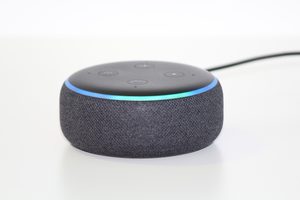 Affordable smart speakers like Amazon Echo and Google Home, that can cost as little as £30, have ensured that the uptake of virtual assistants has been swift across UK households. It's estimated that 1 in 5 UK households currently have a smart speaker in their home.
One of the most popular uses of smart speakers is voice search. Voice search is a feature that allows users to search the web by using their voice to speak their search query.
Due to the rise of voice search over the last few years, it's now become a channel that small businesses really need to plan into their activity. I'll guide you through voice search, how it works, and why it's important for your business.
How does voice search work?
Voice search processes the natural language that we speak and tries to identify what the user wants. So, for example speaking: "I need a plumber in Brighton that's open now" – the AI breaks down the words to:
"I need" – so the AI understands you want something
"a plumber" – voice search has an extensive understanding of language so it already knows that a plumber is a service profession
"in Brighton" – this gives the voice search more context that you want the service of a plumber who is in Brighton
"open now" – here they will look for opening hours information online
So, once it has understood what you need it will bring back a list of plumbers in the Brighton area that are open at the time you are searching.
Voice search can be used for so many things such as cooking: "Can you tell me how to cook an egg?", or weather: "what's the chance of rain today?"
How voice search benefits small businesses
Around 22% of voice searches are for local information – this includes destinations like restaurants, hair and beauty salons, garages, shops. It also includes local business services like plumbers, electricians, gardeners, builders. 58% of consumers have found local businesses using voice search and it's so successful that they keep coming back again as 46% of those users will repeatedly use voice search to find a local business on a daily basis.
As the number of queries and users in the UK is so high, it's imperative that your business is well-optimised for voice search.
Now I know you might have that sinking feeling when I mention optimising a business for voice search, as it is another digital marketing channel that you need to think about.
But don't worry! The great news is that there are things you're probably already doing that can help you appear well in voice search, particularly if your website performs well for SEO (search engine optimisation).
Your website content needs to use natural language in all text, make sure you aren't stuffing unnatural keywords and keyphrases into every sentence.
You need to ensure you answer any questions your customers may have – e.g. "how much does an MOT cost?" for garages, "when's the best time to prune a tree?" for tree surgeons – look at questions your customers ask most and answer them on your blog or throughout your site. This not only works well for voice search but for SEO in general.
Schema markup and rich snippets can help keep queries and answers in a form that is better understood by search engines. This can require some coding knowledge so you may need to get a web designer to help you.
Since voice search is used so often to conduct local searches, it's really important for you to keep your Google My Business listing up to date.
Ensure your business is listed in online directories such as Yell.com. This website is incredibly well-optimised for SEO, so if you need an extra boost in voice search results, it's vital that you make sure all your business details and relevant information is on your listing, and as comprehensive and accurate as possible.
Making it Easier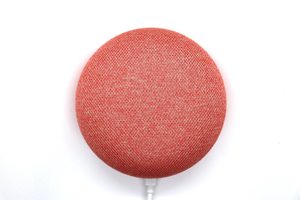 The most popular voice-activated assistants are Amazon Alexa which has around 70% of the smart speaker market, with Google Home trailing behind at about 25%, so these are the key ones you'll need to appear on.
A great way to make sure you are as prominent as possible on voice search is to look at businesses and websites that partner with voice assistants.
Directories like Yell.com who partner with Amazon Alexa can share not only business details but your customer reviews too, if you have some. So, if someone is searching for the "Best plumber in Glasgow" if you have great reviews and ratings, you are more likely to appear if someone asks for "best…" or "top…".
Using directories and voice assistant partners can really take some of the weight off your shoulders as you try to bring this new channel into your marketing strategy, as you have someone else doing most of the heavy lifting when it comes to optimisation for voice search.
If you don't have an Amazon Alexa, Google Home or other voice assistant yet, I urge you to buy one so that you can get to know voice search better. Ask it some questions to see how it responds. I recommend you find out what results the assistant responds with when you ask about businesses like yours, e.g. if you're a gardener in Croydon, try and voice search for "gardeners in Croydon" or "best gardeners in Croydon" and see who comes up? If it's not you, then check out your competition to see if you can work out why they appear instead of you, and make some important changes!