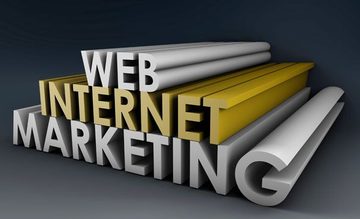 Although traditional marketing methods might work well for your business, if you ignore online marketing you could be missing out on huge opportunities for growth.
Online marketing can hugely increase your visibility as a business, let you get under the skin of your target market, and – crucially – save you money.
Getting known
One main reason for marketing is to get your business known – to make sure that as many people as possible know who you are and what you do, so that when they're ready to buy your product or service they'll think of you.
Increasingly, consumers from all walks of life are turning to the internet for their news, analysis and information. If your potential customers are on the internet – quite simply – that's where you should be too.
Communicating with customers
A major benefit of internet marketing is that you can interact and engage with your market. Social networking allows you to address queries and complaints, reinforce relationships and carry out informal surveys – giving you invaluable insights into what your customers want and how your business is perceived.
Online marketing also lets you demonstrate your expertise and become an authority in your field – perhaps by posting thoughtful articles, sharing news or engaging in debates.
A worthwhile investment
Of course, as with any form of advertising you may need to make upfront investments before seeing a return. However, after the initial set-up costs (for example, building your website or designing banner adverts), online marketing can be very cost-effective.
For example, sending out newsletters to your mailing list by e-mail could cost only pennies per recipient, as opposed to the cost of printing and distributing hard-copy promotional material.
You can also easily track the results of your online campaigns and work out return on investment, allowing you to improve it over time – which could be much more difficult with offline advertising.
Tying it all together
Most businesses will find that a mix of on- and offline marketing methods work best for them. To get the best results, ensure that they are linked wherever possible:
include social media profiles and web address on printed marketing material
if your business is taking part in an event, promote this via social networks (for example, you could offer a free gift to 'followers' when they visit your trade show stall)
consider using QR codes on display advertising – a type of barcode that takes viewers to your website when scanned with a mobile device