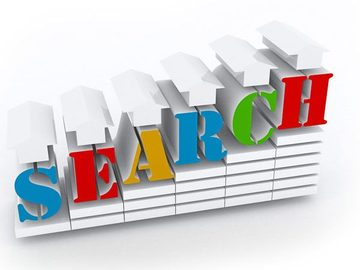 You have probably already made your usual New Year's resolutions such as the mundane getting fit, losing weight etc. For 2012 why not try something new and focus on getting the best out of your PPC campaigns?
Here are some of my ideas for some PPC related resolutions that should kick some life into your existing campaigns –
1. Try using some different keyword match types
If you currently stick to the default Broad match type I recommend playing with the other match types, Modified Broad, Phrase and Exact. The difference in results you can achieve in terms of Click-Through Rate (CTR) and quality of traffic by refining using match types is staggering. However, beware, by refining too much you can significantly reduce the volume of traffic. If you are nervous I would recommend keeping an eye on the performance as remember you can change things back quickly.
2. Start using the Search Term Report regularly
The Search Term report (access by clicking on the 'See search terms' button on the keyword tab) is my favourite report for optimising your campaigns, ad groups and keyword lists. This report displays the search terms users entered into Google when your ads were triggered. I find this report helps to identify, new keywords to add, the need to break keywords out into new ad groups or campaigns and to identify keywords that I should add as negatives.
3. Give your ad copy an overhaul
Ad copy can be tricky to write, however the benefits of reviewing and making some small changes regularly can be seen in the CTR. As mentioned in previous posts it is a good idea to have 3-4 versions of ad copy in each ad group, this will allow you to see which advert users prefer by looking at the CTR. This will enable you to delete the poor performing ads and add new more refined ads based on the language and format of the top performing adverts. By repeating this process regularly you will see a slow but steady increase in CTR (which is a key component of quality score).
By making some PPC new year's resolution that include doing the above pieces of optimisation regularly, throughout the year you should see the performance of your campaigns keep on improving. This will help to meet your marketing goals and receive even greater return on investment. Also, in my opinion these resolutions are a lot easier to stick to than the usual resolutions.