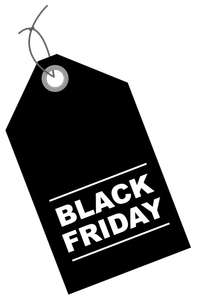 There is a debate happening at the moment on how COVID-19 will affect Black Friday and Christmas sales. Some retail experts have predicted it will be quiet as people are wary of spending money in the current climate, whereas others have said it'll be big with people enjoying a bit of retail therapy to wash away the gloom.
Two out of three consumers (67%) consumers are planning to do most of their 2020 holiday shopping online due to the ongoing pandemic

Source: Liveperson's Holiday Shopping 2020 (US, UK and Australia)
As many people are avoiding the high street and choosing to shop online this year, retailers need to make sure their ecommerce site is not only bringing visitors in, but also converts them into buyers once they are there. If you haven't got an ecommerce website yet, then I urge you to get one now.
I've put together some tips on how to ensure you really make the most of every single ecommerce customer.
Personalisation
Website personalisation comes in many forms, it could be as simple as including a returning customer's name on the site such as "Welcome Back, Anna!", or it could include a more complex set of rules customising content for new and returning users, or based on users' preferences.
The more you customise content the better it converts someone into a paying customer. 79% of shoppers say they are only likely to take up an offer if it has been personalised to reflect their previous interactions they have had with a brand.
Two of the biggest areas to make sure you have personalisation are the homepage and the shopping cart, as they can often be the easiest to implement and have great results. Personalised homepage promotions influence 85% of consumers to buy and personalised shopping cart recommendations influence 92% of shoppers online.
Personalisation could be in the form of offers, events, recommended products, special discount codes, local offers, newsletter sign up, seasonal events – all personalised to the consumer and their purchases / habits.
If this sounds a bit complex, don't worry. Many ecommerce platforms, including those offered by Yell, offer personalisation features – often as a simple add-on to your site.
Help Customers Contact You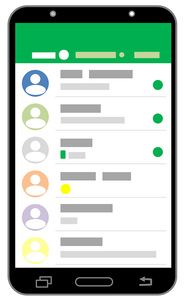 Due to lockdown restrictions across the country, it is hard for many consumers to get out to the shops. More of them are turning online for advice and help when purchasing. This will ramp up over Black Friday and in the run-up to Christmas where gift givers are buying presents for loved ones. When buying a gift for someone else, customers are often out of their comfort zone so they might need help getting the right item.
Look at the different ways customers could ask you a question or get advice, this could include:
Online Chat
WhatsApp or Facebook Messenger Integration
Appointment Booking
Also think about how your customers can contact you at different times of day, for example if your business is closed. You could offer online chat or messenger services while you're open, and then an enquiry form for the hours you're not working.
77% of consumers report they would purchase more from a website that allowed them to message with an associate

LivePerson Holiday Shopping 2020 (US, UK and Australia)
As with personalisation, you'll find many ecommerce platforms, including Yell, offer simple add-ons to enable you to connect up a messaging service.
Videos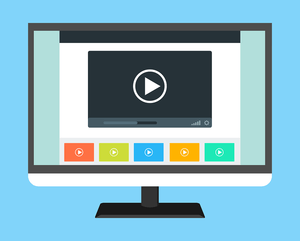 Four times as many online consumers would rather watch a video about a product than read about it. Video is incredibly important for your ecommerce store, as not only does it help convert someone from just browsing to a buyer, but it also helps reduce returns.
The more information you give a customer about a product, the more they are reassured to purchase. Research has found that customers are anywhere from 64–85% more likely to buy after watching a product video.
Videos also enable a customer to see the product in better detail and understand what they are buying with more clarity which means that when they receive their purchase they should be less likely to return the product back to you.
Social Shopping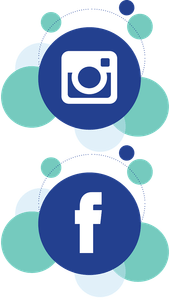 Ecommerce has branched out beyond websites too. When thinking about your shop you should also look into social commerce on Instagram and Facebook so that you can showcase your products on social media and then easily lead people to buy your products.
Lockdown has led to a 95% increase in social commerce this year, which equates to around a fifth of UK consumers. This has led to an increased push by social platforms to really embrace social shopping to the fullest by rolling out new shopping options.
Instagram has started to push shopping into even more parts of its app. You can currently only shop via Feed and Stories but now the company is adding shopping tools to IGTV and Reels. Shopping on IGTV is rolling out now, while Reels will be in testing later this year.
To advertise on Facebook and Instagram the two most popular ways are to either manually add products (ideal if you don't have many products), or use a simple plugin on your ecommerce store that allows you to send a product feed from your site to the social channel.
Free Google Shopping listings
As an extension of your ecommerce website, Google Shopping is a must. You can add your product catalogue into Google Shopping and all your products will appear under the Shopping section of the Google search results pages.
Many small businesses have avoided Google Shopping as it is a fully paid-for service, but as of mid-October, Google will be rolling out its free Google Shopping listings to Europe. This means that you'll be able to list your products on the platform at no cost, although you can still pay to increase visibility of your products. This is a real boost for retailers to help potential customers find you. Google has said:
We're bringing free listings to the Shopping tab in countries across Europe, Asia, and Latin America. Just as we don't charge sites to be part of the Google Search index, listings for participating retailers are eligible to appear in these results at no cost to them. Paid listings will continue to appear in ad slots and will operate in the same way as Shopping ads do today.
To participate you need to upload your product feeds to Google Merchant Center account and then opt-in to the 'Surfaces on Google' program. This will allow your products to show in search results across Google Search, Google Shopping, and Google Images.
There are many platforms that have plugins to allow you to upload your product catalogue to Google Shopping, to make it an easy task.
There are so many great ways of increasing website conversions and engaging your customers. Personalisation, product videos and messenger services help you replicate that real-world shop environment where customers can ask for advice and get hands-on with the products. That extra level of service will help transform those viewers into buyers.
Yell designs & builds websites that include a range of personalisation features, as well as the option to add a free 10-product online store. Full e-commerce websites solutions are also available. Visit https://business.yell.com/websites to view the full range and features.