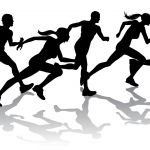 Much talked about, often criticized, long awaited and sometimes dreaded by many small, medium and big brand businesses alike, a huge variety of new domain names have finally been made available online, thought to be officially on sale this November.
Dot.coms and dot.co.uk's have so far been amongst the most popular web address endings, but thanks to ICANN this is all changing, with everything from dot.lollipop to dot.elephant up for grabs. The benefits for businesses? Far more available domain names, and the opportunity to reinforce your brand through further SEO-ing of the domain name (for example, www.chocolate.cadburys). The disadvantages? Well let's start with the price tag ($185,000) and then go on to the competition of other businesses and cybersquatters seeking to bag the same domain name as you. Dot.uh-uh…
And so the race begins, with big brands offering big sums and other runners (cybersquatters and rivals) trying to trip them up along the way. Some big brands will choose to forgo the new domain names and take their chances with the cybersquatters and the competition. Most – those large businesses who take their internet image more seriously – will spend vast sums to secure the new available company domain name, registering domain names they don't even want just to stop others from registering them.
What will you do? Join the race to secure your domain name, or take the risk of losing it to cybersquatters? Most small to medium businesses don't need to worry about paying for these new domain names, as the dot.coms and .co.uks will still remain popular. But if you have a big brand to protect, you'd better sprint to the finishing line.