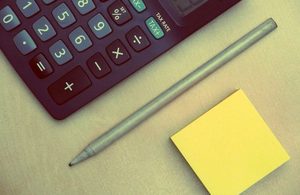 Accountants will tell you that the key numbers in any business revolve around sales, gross profit and net profit. These are the result of the marketing, sales, production and delivery teams doing their part in generating activity. This article is not disputing this.
However, I believe there are other key numbers in a business which require more study and generally these are NOT considered by accountants…and yet they are the key drivers in the success of the business.
I have said many times that the purpose of a business is to create and retain a customer. With that said, and hopefully you're in agreement here, the key numbers in any business begin with marketing and sales. If these areas aren't functioning, then the business is unable to make a profit. It's that simple. So, whilst it's good to look at historic data on how the business operated last month, the real issues revolve around how is the business performing today. What are the real time numbers?
What Are The Key Numbers In Your Business?
Depending on the nature of your business, you should have many channels of marketing, or customer attraction mechanisms. These could be:
Social media
Website
Pay per click
Direct mail
Telesales
Adverts in magazines, newspapers etc
Referrals
With each of these marketing channels there will be metrics. The issue with some of these is that people focus on the wrong numbers. Let's take an example of social media. It would be easy to focus on the following:
Number of likes
Number of comments
Number of retweets
Why is this a mistake?
The challenge here is that whatever you focus on you can grow. But are they the right numbers? It's clear Google is placing a little more weighting on social media markers when ranking your website, but are these really the key drivers for your business?
Isn't it more important to measure the number of opt-ins on your website or the conversions on a specific offer or landing page gained by using each social media or marketing method? With a website, how about measuring where your prospect leaves the website. Which page is acting as an exit button? What about the number of sales in a specific period of time? Do you know the cost to acquire a customer?
As you can see, these are far more reaching and important questions to answer. Whilst it's understood that likes on Facebook may be a starting point to increased visitors to your website, it's far more important to understand, measure and respond to actions that happen or don't happen when a visitor opens your webpages and browses. In which areas can you influence the readers next move or decision? Is there something they want that you can give away for free in exchange for their email address?
Capturing email addresses allows you to open a dialogue. This places the prospect into your email marketing channel. Now you need to measure how many emails they open, whether they click through to a specific web page, how long they stay on this web page. Do they buy or do you need to offer something else for free to provide more value before a sale?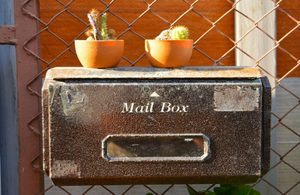 Let's take a look at direct mail. Some consider direct mail to be dead but it is very much alive. In fact, there is a strong case to say it is working even better than before. Why? As email has become the preferred method of communication, it's becoming uncommon for households and businesses to receive paper mail. This means that a letter is now more likely to be opened compared to an email.
Time To Re-visit What's Important
The great myth with email is that "it is free". It may well be low cost although there are always administration charges, and of course, somebody has to write the email too. But the myth surrounds the fact that if the recipient does not open or even see the email and they would have potentially bought from you, then there is a cost that cannot be calculated…the cost of lost future business.
Whether you're sending direct mail or an email, the metrics are simple. With email, it's easier to track what happens. Software allows you to know whether the email has been opened. It also provides tracking information so, if the recipient has clicked on a link then this data is recorded too. With direct mail, it's a little more difficult. You hope the mail has been received and opened. Depending on what you ask the recipient to do, you will generally see a rise in activity somewhere.
This article is meant to engage you and challenge you to ask questions. Accountants do not necessarily understand your marketing and sales metrics. And yet, these are the numbers you must focus on in order to generate sales. Let's return to what you heard earlier… "the purpose of a business is to create and retain a customer." If you fail to measure and understand these numbers, then you are failing to optimise your business' ability to create a customer. In other words, sales are down, gross profit is down and you're making a loss.
Do You Really Know The Key Numbers In Your Business?
Click To Tweet
Save