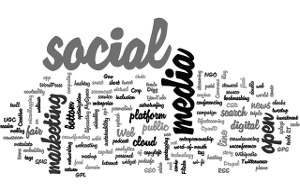 Unless you have been living under some kind of large mineral deposit for an extended period of time, you will be aware of social media. Social media presence and engagement has never been more important. A great way to help get your name out there is to create informational or otherwise useful shareable content to feature on social platforms with the intention of having your readers see and hopefully share it to their audience. But what exactly does this entail?
Take a look at the companies you follow on your personal social media feed. Chances are you will find a number of different types of content from these organisations. Some may take the form of piece of interesting, useful or novel content that encourages sharing. You may even find that your friends have shared content from companies too. Here a couple of examples that I found on my personal Facebook feed (they're clickable if you want more info).
The creation of shareable content creates good brand recognition, leading users to your products or services, and increasing awareness of your company to new people. Recent Google updates are placing more emphasis on social media shareability; the presence of shares have begun to play a part in search rankings, so now is the the time to get in on the action! People who share your content become advocates for your company in a small way that should not be overlooked. That being said, on with the tips.
Easily Shareable
This might seem like a no-brainer, but you would be surprised how much this gets overlooked. Want people to share your content? Make it easy for your audience to share it. Use clear and well-located sharing buttons on your content page so a share is only a click away for your user. One pointer for sharing on Twitter in particular is to include text that entices others to read within the sharing function. On this website, we call it a "Twitter Takeaway" and if you use the share function at the bottom of this article, you will see what I mean (why don't you… you know… try it out…?). A small snippet of text that isn't necessarily the title of the piece but still enough to pique the interest of others when it's posted.
You may find it useful to take a look at your personal social media streams once more. What are the last things you shared – not status updates that you wrote, but things from elsewhere that you shared. What made you share them? Why? What emotion did you anticipate your friends feeling when they saw them? Have you shared anything there that is relevant to your line of work? If not, why not? Does this mean that there is a niche yet to be filled by your field as regards shareable content? All good things to think about. It is also well worth your while to check out what others in your field are sharing, just so you know what they deem fit to share, and hopefully this will give you a bit of inspiration – without plagiarising of course.
When you look at the things you have shared from elsewhere, you will probably notice that they fall into a few basic categories: topical, helpful, interesting, relatable, funny. Pick one and focus on creating content that ticks that box. Don't shy away from making particularly dry topics fun or interesting. Work in law? Create a feature on crazy laws from around the world, or interesting legal cases that involved unique situations. Write in a lighthearted fashion, without compromising professionalism of course. Work in the funeral industry? Make it interesting. Use content to examine death practices from around the world and their significance to their respective cultures – you may even learn something for the next time someone of a particular faith or cultural group uses your services. No matter how dry your field, there is a spark that gets you up every morning to get to work. Give readers/viewers a glimpse into your passion.
Easily Digestible
This is the golden rule of shareability. Your blog, video or information piece needs to be easy to process. Things that work well here are lists, graphs, how-to guides and infographics: all things that are very popular online. Case in point: "clickbait." Small, throwaway articles usually titled "Improve your x today with these three crazy tips!" or "20 times x backfired… with hilarious results!" Chances are you have had to wade through more than a few of these on your social media feeds. That's because as cheap as they seem, lists work well and this digestibility plays into human psychology. Titles that instil a sense of curiosity, wackiness and dissonance attract clicks. However this is a double edged sword, be too wacky too often and people might tune out the presence of your odd titles on their feeds, a content marketing "boy who cried wolf" situation. Mix it with other, more sincere types of content. This balance really depends on your industry and target market, which needs to be addressed by good research.
Images & Infographics
Prefer to create visual media? You're in luck. Our brains love that stuff. In this increasingly fast paced world, images usually get more attention than long swathes of text (she said, during a long swathe of text). The old adage goes that a picture is worth a thousand words, and this has never been truer. Not only can you include text in an image file (which needs to be brief and well presented to get attention, but does get you around character limits on Twitter) you could also present a how to or advice piece in the form of an infographic. Infographics have been around for some time, and have been increasing in popularity for a few years now. They are a graphical way of condensing information into a digestible format. They are great for extolling the virtues of a certain product or service using graphs and figures. With a bit of ingenuity you can also create how to guides from infographics depending on your industry.
Some excellent examples of infographics can be found here, here and here.
Want more information about creating infographics? This topic has been touched upon before on the Yell Business Knowledge Centre with How to Plan an Infographic. CrazyEgg's guide is a great read too.
Videos & How To's
Don't be tempted into making the content all about your business. That's what the static part of your website is for. Give yourselves a shout-out, of course, but remember that people don't spend their time talking about your company per se. They want tips, advice, insight, amusement; things they can talk about with their friends. Try and think how this is going to apply to the reader/viewer's offline life. This is where How To's come into play. How to guides are a great way of instilling confidence in your brand. If your advice is good, chances are the end user will revisit your site, follow you on social media, and generally consider you a trustworthy authority on the subject; and will then more likely to recall you next time they need someone in your industry.
But how does one create a how to?
Firstly, you need to isolate a problem that:
you can easily describe and explain, and
one that your target audience are likely to search for.
Then you can narrow it down: is it a standalone topic, such as advice on a basic plumbing problem or hair care for a particular type of hair? Or is it something you could make into a series? Can you present the information as easy to follow and jargon-free as possible? Is it best presented as a written article, an infographic, a series of photographs or a video? All food for thought if you want to go down this route.
Videos are the best option for a lot of how to guides on the internet – YouTube is a global video platform which has recently earned the impressive title of second largest search engine in the world. Not too shabby when you consider a YouTube search doesn't pull in data from around the web like Google does – just the videos that have been uploaded to its own site. It is a great time for business to get involved with YouTube. Not only is it growing so rapidly, but it also gives your image a personal touch when you and your staff feature in the videos and show off their/your expertise.
Digestibility Tips
It is also worth noting that if Twitter is a platform you want to take advantage of, you only have 140 characters, so you may want to use content to get round this if the character limit is too tight for you. You could give a brief explanation with a few hashtags in the text portion and put the main content in an image file, video or infographic posted alongside. Hashtags make content easier to find, so I would suggest looking into the hashtags that are popular in your industry and using them. If you are completely new to the world of hashtags, here is a nice article to get you up to speed.
Moving onto how to check for digestibility; the litmus test is really whether you can summarise what the piece is about in one sentence. If you can't then it may be worth reworking it and stripping it down until you can; this way it will be much more accessible. If that sentence can be made into a good title that attracts and entices readers with just enough information to read on, then that is two birds non-violently incapacitated with one metaphor. Stay simple and focused on your concept.
A little bonus tip to pop in here: State clearly in the content page's html <title> tag that it is an image, infographic, video or list. Many social media tools automatically take a link's title tag and make it stand out from the rest of the post. Use that to your advantage. Make it clear that it is easily consumable. Telegraph that digestibility.
Watch out for Part 2!
EDIT: This is actually going to be a three-part series now, you can check out part 2 here, and part 3 here.
So familiarise yourself with the other content that is out there, the different forms it takes and stay aware of how consumable and shareable you are making it. Remember to include sharing tools so people can easily share your content, and make sure that it fits into certain digestible formats that are renowned for working well through social media.
Want to know more about social media shareability online? Keep an eye out for next time – how consistency, trust and relevance play into socially shareable content.
Content Marketing, Social Marketing and Shareability explained
Click To Tweet