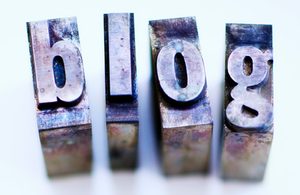 When promoting your business, digital marketing can be a tough nut to crack, especially if you are totally new to the field. If you don't have a techy bone in your body, blogs that bang on about "user retention," "marketing automation," and "Twitter Cards" with little to no explanation can send you running for the hills, never to return.
If this sounds like you, and you need something a little more 'digital marketing for dummies', you may want to check out these 6 awesome blogs for digital marketing beginners…
Main Topics: Social Media, Social Marketing, Social Analytics, Online Marketing
This is an online magazine bursting at the seams with the latest tips and news from the social and digital marketing world. It features news pieces, relevant advice, helpful videos as well as handy whitepapers and webinars (which are online seminars – basically someone giving a presentation online, usually live). SMT is a fab resource for keeping abreast of social media news and developments, such as changes to how social platforms work and general online marketing updates. There's a wealth of information available here for growing your business into the social sphere. Personally, I find the homepage and site structure quite busy and all over the place, but their articles are generally worthwhile, so persevere and don't let that put you off!
Main Topics: Social Media, Social Media Management, Content Marketing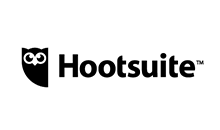 Here's another great social media resource, this time from social media management platform – Hootsuite. Their blog provides up to the minute news and views on everything relating to social media, as well as updates about their own software. Their blog is broken into 3 "channels," – Social (which is about social media as a whole), Innovation (about technical news and developments), and "Hootsuite Life" (about the community surrounding social media and Hootsuite as a company); all of their digital marketing blogs are delivered in a light hearted and approachable style that's very easy to read and digest. This is another great way of keeping an ear to the ground with regards to social media news and it's a must-read if you use the Hootsuite platform.
Main Topics: Sales, Marketing, Work and Business Life
Well-known creators of sales and marketing software HubSpot run a blog with a similar 3 "channel" setup as Hootsuite, but theirs are "Sales," "Marketing," and the vaguely monikered "Agency" which personally just seems like the "everything else" category. I'm a marketing-bod rather than a salesperson, sales isn't something that comes naturally to me at all, so if you're in the same boat and you find sales icky and awkward, the "Sales" section is well worth checking out; it's packed with practical and actionable selling advice. The thing I like about HubSpot's blog is that their advice is usually scalable – whether you are a one-person-band or a large enterprise, there is usually something you can take away and put in place immediately.
Main Topics: Website Analytics, Online Marketing, SEO, Social Media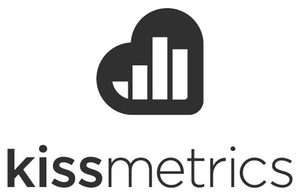 Kissmetrics provide software that provides analysis and reports about your website, so understandably their blog is more geared towards analytics, marketing metrics and reporting. The reason I like this blog is due to the range of content types available; if you're one for visual information and learning, you're in luck; Kissmetrics have a whole section for infographics. They also have a number of downloadable how-to guides, and run regular live webinars about a range of online marketing and analytical subjects, hosted by esteemed experts. Kissmetrics' overall style is informative and helpful, and they've always got something to offer regardless of your skill level.
Main Topics: All things social media!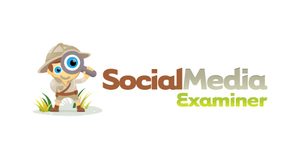 Don't let the cartoony graphics mislead you – this site is a serious resource for anyone looking for help with any kind of social media query. This is another blog that has expanded the type of content that they offer, providing videos, podcasts, as well as the team's own case studies and research. Though many of their articles deal directly deal with a particular aspect of a single social media platform, they also occasionally delve into related topics like website analytics, social listening and social media management tools, covering a wide spectrum of digital marketing news. Be sure to check out their weekly feature "This Week in Social Media," featuring a run-down of the previous week's social news and developments, giving you the latest social news in one digestible chunk.
Main Topics: SEO, Link Building, Online Visibility
Last, but certainly not least, we have Backlinko, an internet marketing blog, run by SEO expert Brian Dean. Modern SEO is such a multifaceted and confusing beastie, but Backlinko always provides excellent resources for SEO and link building in digestible, plain language. Brian has an energetic and engaging style that explains the subject matter well, and he provides well-produced videos within many of his articles; Backlinko also has a corresponding YouTube channel that's well worth a look. He also has some interesting suggestions for getting around common SEO concerns, such as harnessing dead links on Wikipedia for SEO purposes and his awesome "Skyscraper Technique."
Main Topics: Copywriting, SEO, Freelance Life & Musings
Kate is a copywriter by trade, but she has an extensive knowledge of SEO, and writes about it regularly. She's on here as a bonus because her blog isn't all about digital marketing – she also writes about being in biz, copywriting, social media, and her own business musings. Her content is always fun and informative, whatever the topic, and always a joy to read.
New to digital marketing? Get started with these 6 awesome online marketing blogs.
Click To Tweet
Do you have a favourite resource for digital marketing information that you rely on frequently? What aspect of digital marketing do you have the most trouble with? Let's have a natter down in the comments...
Image credit: Jack Moreh at FreeRangeStock.com