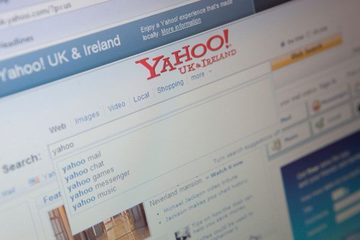 It's been shown that people rarely look beyond the first couple of pages of search engine results to find what they're looking for.
SEO could be a worthwhile investment to boost where your site appears in these pages, and help customers find you.
How do search engines rank my website?
Search engines use programs called 'spiders' or 'crawlers' to collect data about websites, which is stored in the engine's database.
They use links to move around and onto other sites, and calculate an order of importance for various key terms using a formula called an 'algorithm'. This process is happening continually.
When a person searches for one of the key terms, results will be displayed in this order of importance.
SEO involves making sure – as far as possible – that a website works with the spiders and algorithms and is ranked highly for the relevant terms, or 'keywords', that people would use to find your products or services.
How can I optimise my site for the search engines?
This involves a step-by-step process, as follows:
Research – looking at websites for competing and related businesses will help show what keywords are most effective in achieving good search results. It also pays to ask existing customers how they found your website in the first place, or what search terms they might use to look for you.
Content optimisation – these keywords must be used throughout the site's content, in the page titles, and the metadata.
Link building – internal – from page to page – and external links from other sites are important elements in SEO. The 'anchor text' of links should be descriptive – ideally, using keyword terms – rather than simply 'click here'.
Using social media platforms – social media such as Facebook, Google +, LinkedIn and Twitter have an impact on SEO, and Social Media Optimisation (SMO) is now an important element of website promotion.
Updating and adjusting – SEO requires continual reviewing, looking at keywords, adding links, changing page titles and updating pages on a regular basis.
Can I do SEO myself?
SEO can be time consuming, and in some cases employing an SEO specialist can be a worthwhile investment, particularly for e-commerce websites or sites in particularly competitive markets.
However, major search engines such as Google also have online tutorials for businesses that wish to handle SEO in-house. Even a few small adjustments could make a big difference – so don't be afraid to get stuck in.