We covered blogging in the last post and the challenges for someone starting out now to promote their business. As the volume of blog posts online now far outweighs the amount of readers, it's critical that blog content is rich and fresh.
There are various blogging platforms around with the most popular being WordPress and Tumblr. In fact right now I am using Tumblr to draft this post on my smartphone but WordPress is my main platform I use for publishing.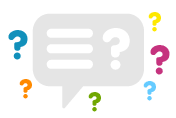 So what is WordPress and how easy is it to start a blog?
Well…Recently I went to see a client based in Farnborough, Phil Stockham who runs Lockrite Security. I challenged him that I would be able to get him blogging within five minutes and broadcasting to the world. He wasn't convinced – he understood the concept but could not see how I could get him online that quick.
Well, WordPress.com actually makes this possible -after setting up a profile within a few clicks : lockritesecurity.wordpress.com, I also customised the design of the blog and all within the five minute deadline.
Phil has now successfully posted his first article : http://lockritesecurity.wordpress.com/. This has now already been indexed by Google and he is on his way to improving his ranking in search engines and getting more visitors to his site.
Once setup, a few more tweaks to appearance and the addition of a few widgets allows you to customise the look and the social functionality of your blog. There are hundreds of templates which can be used when building a WordPress site with an assortment of colours and layout, these changes can be applied with a single click in some cases, giving true power to the blogger.
WordPress allows you to save posts in draft mode and publish on specific dates, this is extremely useful if you want to write a few posts in one go but not make them all live to your site at the same time.
WordPress has two variants – WordPress.com and WordPress.org, the .com is the simplest to understand and is a good starting point for new users. Over time businesses will want to customise their sites further and host themselves, this is where .org comes in.
Some tips for WordPress.com :
Register a keyword/location rich domain, i.e lockritesecurityhants.wordpress.com/
Update your blog site regularly, focus on using new content
Use images and video throughout your posts to add visual appeal
Integrate Social links throughout the WordPress site i.e Add Twitter and Facebook feeds
Encourage users to subscribe on the site and using Social Media
Write blogs on the move using smartphone apps and do not restrict to using a desktop
Create short and concise posts that are digestable
Update your blog design regularly to optimise performance
Review your stats on a regular basis, these are provided as part of the standard site
Respond to any comments posted and encourage participation
Take up the option to use a custom URL for your blog on WordPress.com
Make use of the Tags and Category options, this is good for SEO
Link to other sites online throughout your posts
When adding images use Alt tags and captions to add to the appeal of the post and help with SEO