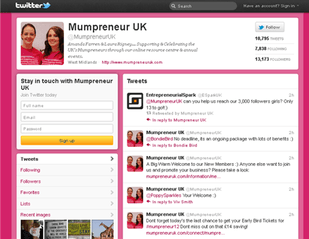 Inbound links – also known as backlinks or inward links – are links to your website from a different website. They can have an important impact on search engine optimisation (SEO).
As a general rule, the more good-quality inbound links to a website, the more popular it looks, and therefore the higher it's likely to appear on search engine rankings.
Good inbound links also directly impact on traffic, by directing more visitors to your website.
Is the quality of links important?
It's vitally important to get inbound links from quality sources, such as:
good free directories, eg Google Local Listings or DMOZ – it's best to avoid directories which insist on reciprocal listings
sector-specific directories relevant to your business
respected news sources such as websites of trade magazines or newspapers
the websites of businesses in your sector
It's far better to invest time in getting a few good links rather than lots of irrelevant ones.
In particular, you should avoid link farms – paid-for links on hundreds or even thousands of spurious websites. Search engines will recognise and ignore these and may even penalise your site.
How to build inbound links
There are a several ways of building up inbound links:
having a links page on your website, and encouraging reciprocal links from related sites – eg a hotel website might have links to and from sites for local tourist attractions
sending press releases and articles to news websites ,such as those for trade magazines or the local press
taking part in sector-specific online forums, and including a link to your website in your signature
links from social media sites such as LinkedIn, Facebook, Twitter, YouTube and Google Plus – encourage your suppliers and customers to link to your site from their pages
writing and promoting a blog as part of your website, and encouraging reciprocal links from other bloggers in related businesses
As far as possible, try to manage inbound links by suggesting the link text, which should be descriptive rather than simply the name of your website. This will make it more attractive to both search engines and also to potential website visitors.