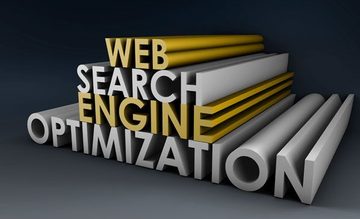 Search engine optimisation – SEO – is the process of improving the way in which a website is ranked in relevant search engine results. It involves setting up the website so that it is easy to 'read' for search engine spiders.
SEO is a continuing process, but it's most effective when the site is optimised from the start. You can then go back and refine over time as you find out which approaches are most effective for you.
Effective keyword research
Keywords and phrases are vital to SEO, as these are the search terms that potential customers type into search engines when looking for products and services.
For example, if your business sells garden sheds in Lancashire, you'll want to choose 'sheds Lancashire' as an important keyword phrase, and then look at variants and related terms – such as different areas you sell in or other products or services you supply.
Optimising your landing page and metadata
This is where customers arrive on the website as a result of a search, and it needs to include a number of your keywords within the text. Keyword-tagged videos embedded on the landing page can also help improve search engine results, as well as capturing visitor attention.
Page titles – the very top line on browsers such as Internet Explorer and Firefox – and metadata should also include keywords.
In-site and external links
Search engine spiders follow links, so both internal and external links increase optimisation, particularly when the anchor text – the words describing what the link leads to – is keyword-related.
Add a site map
You will need a site map for indexing by search engines, but it's also good to have one available for site visitors, and linked from the main or subsidiary navigation. This helps both search engine spiders and visitors to find their way around the site.
Use social media
The major search engines now have close relationships with social media platforms – Bing has established ties with Facebook, while Google + is a Facebook competitor.
Incorporate social media links and buttons within your main website, and also link back to your site from your social media profiles.