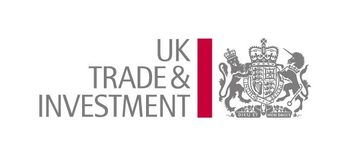 UK Trade and Investment (UKTI) has announced a partnership with Yell as part of a government push on exporting. The new partnership, called Open to Export, will provide a dedicated platform providing vital advice and information for small and medium sized businesses who want to grow internationally by exporting.
With the economy in the UK still suffering from the recent recession, the hope is that a rise in companies exporting will help to kick-start economic growth once again, as well as increasing profits for individual companies.
Prime Minister David Cameron announced the partnership at the UKTI event SMEs Exporting and Growth, he said; "UKTI is working with Yell to develop an online service called Open to Export which will provide SMEs with access to more information, advice and support from intermediary organisations like many of you here today."
Open to Export will comprise a website which will allow UK based companies to work together and share information about export market opportunities, means of entry and everything companies need to know about exporting.
The partnership between UKTI and Yell is being welcomed, with Lord Green, Minister of State for Trade and Investment saying: "Local businesses are the lifeblood of our economy and their success is key to getting the UK economy moving. By helping SMEs grow exports, we will see a significant boost to UK economic growth. "This innovative partnership between Yell and UKTI – Open to Export – will provide an invaluable online marketplace where SMEs will be able to overcome the complexities of trading overseas through relevant advice and support."
The Open to Export website is currently under construction, it will become a place where local businesses, existing exporters and export industry suppliers can do business together online. It will also offer advice and informative content aimed at businesses looking to expand into exporting.