In my last post, I covered how producing a Video XML Sitemap can help Google index your video content online. As we now know videos are invisible to search engines which is the reason why we need good solid content surrounding them.
I want to focus this post on YouTube and some of the ways in which you can optimise your video content.
Did you know that YouTube is the second largest search engine in the world? This does surprise a lot of people as this means YouTube is bigger than Bing and Yahoo!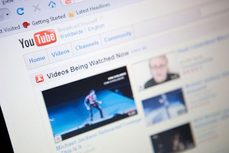 Here are some useful tips to get you started :
1. Thoroughly research your keywords using tools like the Google Keyword Tool and you site specific research using Google Analytics.
2. Use these keywords in your Titles, Descriptions and Tags. This is key to your SEO efforts; try to make this content unique for each video post.
3. Build links to your YouTube video content from you website, blog and social media networks
4. Organise your video content into a playlists with other highly popular related videos.
5. Encourage people to Like your videos helping you rank better within YouTube.
6. Add annotations at the end of the video reminding users to rate you.
7. Encourage comments and point people to your main website.
8. Make use of YouTube Insights, we will cover in more detail in next week's post.
9. Subscribe to popular video content producers inc competition using the Subscribe service, setup email alerts for those you wish to closely follow.
10. Have fun and keep the content fresh!