Firstly, let's understand what the Web of Trust (WOT) is, looking at the potential use within SEO strategy and for achieving improved conversion of online traffic.
The Web of Trust, WOT, currently have over 10 million active users. The service is a free add-on available for your internet browser which allows web users to share their online experiences and knowledge with others. The functionality allows users to flag content as being untrustworthy or fraudulent and conversely trustworthy and safe.
A user signed up to WOT can be made aware of untrusted content within SERP's and be offered a choice to see more details about the rating, ignore link or click through. A very useful web surfing tool, I am sure you will agree.
The WOT rating system has since been adopted by Facebook to try and protect it's 750 million strong user base, giving protection from links considered 'risky', look out for the the green tick.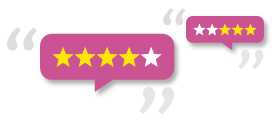 So should I register with WOT and will it help my business?
As this is a rating system based on human user interaction this is very attractive to sites like Facebook who have millions of users relying on their service being always available and safe for everyone.
My advice would be to setup a profile with WOT and verify your business website. This is a simple case of adding a file to your root folder. At least then you are in the mix, WOT knows that your site is genuine and not auto-generated. Though this will not generate a backlink (D0Follow) for certain, it still let's search engines know that there is an association between the website and a human user.
A poor WOT score could mean first position on Google with low CTR, leading to an eventual drop in rankings.
As WOT is trusted by search engines this could help make a difference, no clear yes or no unfortunately.
Using simple logic, this is a service you must register with to convert as much traffic online as possible.
If you have any questions then please do not hesitate to leave within the comment box below.