In today's post I wanted to address something that I hear frequently from business owners looking to make an impact on search engines with struggling websites.
"Can we supply you a list of keywords to appear on our site as we have been told that this will improve it's performance on Google?"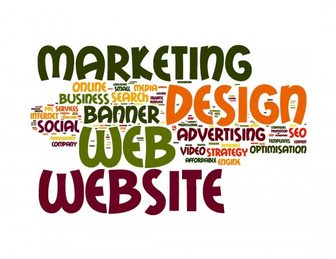 Undoubtedly, keywords are a very important part of creating and optimising a website and it's going to be beneficial to use the best keywords across your content. This in turn helps make the content more crawlable by search engines and makes individual pages more accessible and easier to find.
That's the theory….
This does not mean the following :
Repeat the same/related keywords multiple times on each page
Repeated blocks of text listing towns/cities that you are trying to rank for
Randomly overusing keywords with no context
Adding blocks of keywords disguised with the same colour as the background
Insert lists of phone numbers with no added value
Fill META description data with lists of keywords (coding behind websites)
The above are known tactics for manipulating search engines and could get your website into a lot of trouble. In Google's Panda Update announced last year it was made clear that websites found taking part in this "black hat SEO" activity will be heavily penalised.
Here is a link to Google's official site confirming the above – click here
The message is very simple if you try and manipulate Google, not only will this hurt the user experience of your site but it will also lead to a SEO penalty. The penalty could be in the form of a demotion in search rankings or worst case scenario a complete ban!
The below is a classic example of a request to add keywords into our web design teams, we were instructed to add all the text below :
Areas; Moffat, Beattock, Lockerbie, Wamphray, Crawford, Abington, Johnstonebridge, Elvanfoot, Dumfriesshire, Keywords; MOT, MOTs, servicing, repair, repairs, car service, mot testing, diagnostics,engine diagnostics, engine management, millers oils, performance modification, performance tuning, bodywork, garage services, motor mechanic,
Also I would like all the manufacturers names put into the background of the website I have found a list below that I hope you can just copy and paste; Abarth Alfa Romeo Aston Martin Audi Bentley BMW Bugatti………………
I am sure you will agree that this is not ethical and that the sooner Google stamps this out the better for us all. The best advice is to keep your most important content 'above the fold' avoid link schemes and focus on delivering good content to influence rankings.