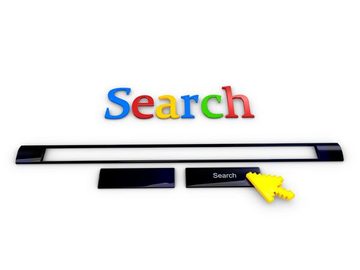 The most common way to find something on the internet is to use a search engine. For example, someone who wants to find a plumber in Brighton might search using Google. All you need to do is type in a few words that describe what you're looking for, and up pop some results – primarily a list of relevant websites.
But while all the websites are likely to be relevant, the results are typically a mix of three different types of search:
organic search – which lists internet sites the search engine has found, in order of which are likely to be the most relevant
paid search – where websites have paid to advertise on the search engine
special types of search (eg Google Places) – for example, a map, or a list of blogs or relevant news stories
The main list of organic search results generally runs down the middle of the page. Paid search results tend to appear to the right of and sometimes above this list.
What does organic search mean for my business website?
If you have a business website, you'll want to appear somewhere in organic search results – because that's the most likely way that new customers will find you.
In particular, you'll want to appear as near the top of the list of organic search results as possible. There are significant advantages to this:
With paid search, you pay for your site to be seen – with organic search, you don't.
Some people trust organic search results more. Doing well in organic search engine rankings is a bit like being recommended.
People aren't going to look through all the search results. The higher up the list you are, the more likely they will see your website.
So how can I do well in organic search?
The answer is to use 'search engine optimisation' (SEO) to improve your search engine rankings. That's a job you'll want to leave to a search engine optimisation specialist who understands how search engine rankings are worked out, and what you can do to improve your website's performance.
If you're planning a new website – or looking to upgrade your existing website so that it starts delivering better results – organic search optimisation should be a key part of your thinking.