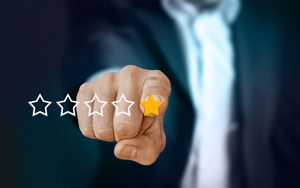 So you've had a bad review. How bad it actually turns out depends on one thing only – what you do next. You could go with your feelings, hunt the person down and force feed them dry crackers until they beg for forgiveness. Or you could do something positive about it and improve your business along the way.
Reviews are undoubtedly important. A massive 79% of adult internet users say they check online reviews before buying a product or service. And bad reviews can undoubtedly have negative effects on businesses, losing you sales and customers. But that is only if you take the wrong approach. If you respond in a personal, professional, polite and humble manner, according to the dos and don'ts outlined below, you could actually end up winning new customers and increasing revenue.
But first of all let's dispel the myth that negative reviews, on their own, are going to take down your business.
A few negative reviews show that your business is real and even give customers an element of trust. A study by Harvard Business School showed that customers trust reviews more when they see a mixture of positive and negative. Even more, if the reviews are entirely positive, 95% believe that they are fake or screened. So a word of advice – don't take down your bad reviews. You might actually be harming your customer trust.
Furthermore, the way you handle negative reviews will show future customers how secure they can feel that if things go wrong, you will step in promptly and professionally to rectify the problem. Badly handled reviews can create a buzz that can spiral harmfully out of control. But well-managed responses, particularly with difficult customers, can do the opposite, ultimately providing positive PR.
Here are some dos and don'ts of how to manage bad reviews.
Don'ts…
Respond too hastily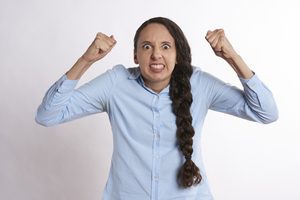 You should respond to bad reviews promptly but not hastily. In other words, wait until you have calmed down.
Take a walk. Blow off some steam. Do a workout. Picture the dry cracker scenario until you've worked out all the anger and frustration, because none, repeat none of it, can make even the slightest wink of an appearance in your response.
Before you reply in any way, show your response to someone who is not involved (preferably outside the business) and ask them to check for negativity. Even that tiniest hint of sarcasm needs to be purged because it will act as the spark that fans the flame to an already angry customer.
If you can't find anyone to check for you, send it as an email to yourself first. A good way of thinking about your response is as a challenge rather than a chore. Your challenge is to turn that complaint into a positive outcome. The more you manage to turn the disaffected customer around, the more you have succeeded.
Take it down or ask for it to be taken down
This shows that you have something to hide. Businesses that have excellent customer service wear their negative reviews – and responses to them – as badges of pride. Even if the review was the worst kind of fake, bogus and unfair takedown by someone who never even used your products or services, it's still better to respond to it reasonably and politely than take it down. If you have been seen to take every effort to sort out an issue, that will come through. And customers aren't stupid. Bogus reviews – assuming they have been dealt with, not just ignored – tend to stand out
Get drawn into a slanging match
Reply to reviews offering to solve the problem personally and provide the necessary contact details. If an irate customer responds, trying to draw you into an online conversation – which could and probably will quickly descend into an argument – politely but firmly reiterate that you will deal with the situation on the contact details provided. Then leave it. Nothing looks worse than a back-and-forth between you and the customer and will quickly undermine your professional image.
Beg for positive reviews
Negative reviews are counteracted by positive reviews obviously, but begging customers to provide them, or worse – ask them to defend you against the nasty person who complained, makes you look weak and unprofessional. Deal with the negative review professionally yourself and you will have no need to go crying to other customers.
Dos…
Respond within 24 hours
Lack of response is as bad, perhaps worse, than an angry or defensive one. It shows customers you don't care and illustrates what will happen to them too if they have a problem.
Of course, if this conflicts with the point in the don'ts about not responding until you've calmed down then don't. But if you haven't calmed down sufficiently to send a polite and professional response within 24 hours, you might consider putting someone else in charge of your complaints procedures. Just saying.
Apologise
Even if you're not in the wrong, it doesn't matter. Apologise for whatever the customer is unhappy about and offer to do something to resolve it. Do this personally using your name and position and provide personal contact details to resolve the issue further.
Take the opportunity for a little positive PR by indicating that your company makes every effort to give 100% customer satisfaction and state that you will do everything in your power to resolve the issue to the customer's liking.
Fix it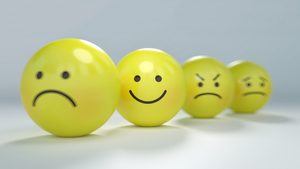 Once you have signalled publicly that you are on top of the issue in a polite, professional, personal and humble manner, actually fix it. Speak to the customer personally, try to resolve their issues and don't be adverse to the odd gift. Remember, an Amazon gift card can speak a thousand words.
With great complaints handling you can turn your worst enemy into your best friend. Which leads to the final point.
Follow up
Follow up with the customer to make sure everything you promised was provided and that the complaint is resolved to their satisfaction. In doing so don't be afraid to ask them to signal this publicly. They don't necessarily have to remove or change their review (remember, negative reviews aren't necessarily bad) but maybe they could post a follow-up comment indicating the resolution or post a new review based on the updated status of their complaint.
Negative reviews don't have to be bad for your business, they can also show just how good your service is as you win a customer around and put a smile back on an angry face.