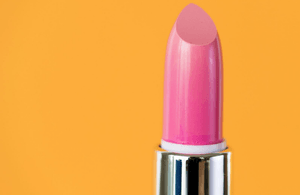 I was once an influencer. Strictly small scale, but I was sent free clothes in return for blog posts by a variety of companies.
This was way back in the early days of retailers using influencers (bloggers, as we were called then) to shill their products.
Back then, we did a bit more than snap a picture and chuck in a hashtag – but I digress. Much has changed in influencer marketing, and not for the better.
New negatives in influencer marketing
1. Snap and send back
In 2018, Barclaycard ran a survey of 35- to 44-year-olds. One of the questions asked if they'd ever bought an item of clothing purely to take a photo for social media, then send it back. Only 9% said yes – but this age range is not representative of influencers.
Your average +200,000-follower Instagram account is run by a woman in her early 20s, showcasing a fabulous new outfit every day of the week – sometimes multiple outfits.
If 9% of older, non-influencer humans have done it, you better believe actual influencers do. And guess what? They influence their followers to do the exact same thing.
As the pressure to dress like a celebrity rises, so will the "snap and send back" phenomenon.
2. Consumers protection breaches
It's illegal for a brand to advertise through an influencer without that account declaring that the content is an ad, usually with a hashtag like #spon or #ad. Influencer marketing company (yep, that's a thing) Buzzoole found a 44% rise for the hashtags #ad and #sponsored in just the first six months of this year.
Consumers aren't supposed to be misled by advertising – and an influencer seemingly freely endorsing a product may induce someone to buy a product on that merit alone. It's been a huge problem for many, many years and no influencer can claim ignorance.
However, even massive influencers like the Kardashians have failed to be transparent about the brands they're working with.
The Competition and Markets Authority (CMA) says it has written to "a range of celebrities and social-media influencers" about their suspect partnerships with brands but admits that it's impossible to estimate how many influencers aren't telling their followers the truth about when they're being paid to promote. The CMA will release details of its investigation at the end of 2018.
3. Fake followers
The Great Twitter Cull of 2018 exposed many supposed influencers with follower numbers bolstered by fake accounts. In June, Unilever announced a crackdown amongst its brands, weeding out influencers who had paid for followers.
As influencers will usually charge by their reach, the temptation to buy fake followers will always be there. Brands need to get smarter with vetting potential influencers' followings – not just upfront but regularly throughout the agreement.
Unilever's declaration of its 'no fakes' policy will hopefully serve as a warning that it's time for the influencer marketing industry ecosystem to clean up its act.
However, deceptive influencers are not the end of the problem. Identifying bot accounts can be incredibly difficult and influencers may not even know they have a large bot following. That's a risk of influencer marketing; your money could be trickling away on bot accounts.
And bots don't shop.
4. Your competition could be paying to destroy you
This is how I know we've reached peak influencer: it's incepted itself.
Marlena Stell, a beauty vlogger with 1.5 million followers, revealed in August that some brands will pay influencers to post a negative review of their competition.
In what turned out to be a heated argument, Kevin James Bennett (a makeup artist) chipped in with an offer he'd received from an influencer's manager: $75k to $85k for a negative review of a competitor.
It's even easier to convince people of a negative story than a positive one. If you become aware of a particularly public and passionate review of your retail business… just do a little digging.
Do I think this is the end of influencer marketing? No. But I do think that small retailers in particular need to be very, very smart about who they give their money to. A big following is not enough.