Putting your company logo in your marketing video seems like the most obvious thing, almost unworthy of discussion. But there's more to consider than you may think. There are many options for how you use your business logo and some work better than others. Some placements work better for certain intentions. In this article, I'm going to talk about the benefits of having your logo upfront in your marketing videos, how to use stills, and how to animate your logo.
Bugs, Bookends And Brand Reinforcement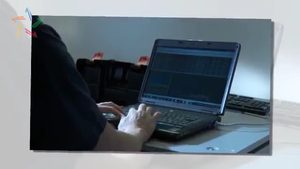 Your marketing videos are part of your overall conversation with your customers. As such they will be placed on news feeds and timelines, and viewers may only catch a portion of your video. It's important that even if they don't see the whole video they know who it represents. That way you still get a portion of the brand awareness benefit of your marketing video even with those that don't watch the whole thing. That means putting your logo on screen where it can be seen.
When a logo is placed in one of the corners of a video this is called a "bug". Often the logo will be transparent to a greater or lesser degree and may be a simplified version of your branding. It could be initials, or your business logo either in full colour or black and white, or just the graphic element of your logo.
Bookends are images that open and close your video. Many companies have a short animation or transition a still at the start of their marketing videos. Similarly at the end of a video, branding or a logo appear, usually in conjunction with contact details. Bookends are the best place to show your branding in full effect, full colour, and in the crispest cleanest way you can.
Find out the best place to put your branding in a video
Click To Tweet
Using A Static Logo
Your company probably already has some kind of logo that you use for your marketing. When you come to place it into your video make sure it is clear, free from clutter and visible. In the closing bookend below You see the logo is prominent and placed away from the company contact details. In this instance the logo is made up of the company name, a tag line and a symbol.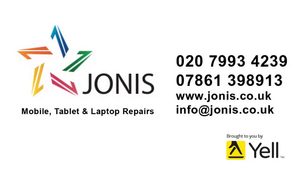 The symbol itself, a multi-coloured star, is sufficient for use as a bug throughout the video. Using the text in combination would not be clear and would add a certain amount of mess. If you look at the image above you will see the bug with a 50% transparency. In this instance the transparency is not required as the logo is not a solid block. Where your image is solid, use a transparency so that the video can be viewed through the logo.
With the closing bookend the logo has been placed and scaled to occupy approximately thirty five percent of the screen. This is large enough to be clear and imposing without taking room required for the contact details. In the opening bookend, below, the image is much larger taking almost sixty percent. There are no other details which need to be seen and this means that the video starts with a clear statement of which company it belongs to.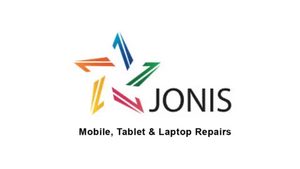 Animated logos
The animation of your logo can be simple or complex. The video below is the famous Bad Robot animated logo used by J.J. Abrams' production company. This is a fully animated sequence that has taken a lot of time and money to produce.
You will almost certainly want something simpler. The first step to take is to analyse your logo. What are the constituent parts? What is the colour scheme? You will need to consider this carefully because you may wish to cut up your logo for animation. Allow me to demonstrate. Below is the logo for a school. It consists of text and a symbol.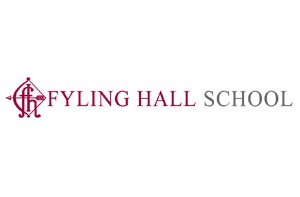 I took this logo and edited it in Photoshop. I placed the text on one layer and then cut the symbol into three separate layers. One each for the school's initials and one for the bow and arrow image. My immediate thought was to animate the bow firing the arrow. BUT the school logo is the arrow ready to fire. This represents the School's work to prepare pupils for the their lives ahead. Animating the arrow firing is not in keeping. Therefore a simple animation was preferable. I took the Photoshop file with its separate layers into the animating and compositing software After Effects. There I used rotations in 3D space, bezier curved movements and some subtle scale changes to produce two variations from which the school could choose.
Either of these animations would be appropriate bookends for a marketing video. When compared to using a still image bookend an animated logo adds just a little bit of prestige to your video. The viewer is aware, subconsciously, that there is more effort and more cost involved with the production and that adds to the esteem in which they hold your business. Of course that is not the main reason for having your business logo animated. The main reason is that it is more eye catching and more memorable and that, after all, is why we brand our videos.