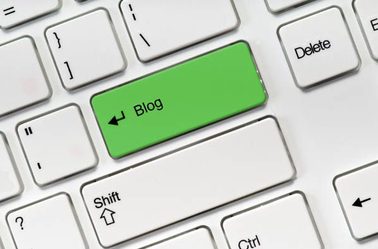 If you've decided to write a blog for your business, here's a handy editor's checklist to ensure everything is good to go.
If you've already written one or two, the beauty of online publishing means you can revisit these and make some changes, should you wish to, and then bear these points in mind for the next one.
The seven-point editor's checklist
Spelling and grammar: You might have used the computer spellchecker, but have you actually been back to the beginning of the post to read through it properly? It's easy to miss a word or use the wrong one when you are typing out your text, so have a good look through before putting your article live.
How's your headline? Look at your blog title and think to yourself 'would I read this?'. Have you used jargon that the man on the street wouldn't understand? It's best to ensure that your headline is interesting and descriptive, so people know what to expect. Can you lead them in, without giving too much away? One example is 'Revealed: The average number of driving lessons it can take to pass the test'. Here's further reading on writing a good blog post title.
People like to skim: When browsing the web, your potential customers don't want to wade through huge blocks of text. People like their online info to be broken down into easy-to-swallow chunks – and using things like bullet point lists is a good technique.
Check the layout: Make sure there are only one or two sentences per paragraph, and that these are spaced out. It's a good idea to use bold subheadings to break up the text also.
Avoid the naff: Have you added an exclamation mark to the end of every sentence? Bloggers new to the art can find that they add in an unnecessary amount of exclamation marks to give the impression that their writing is lively and interesting. Zap them! (That one was called for)
Missing links? Generally speaking, it's good practice to add one or two links to each post – so if you mention a product, link to the product page on the manufacturer's website. You can also link internally, so if you touch on a point that is covered elsewhere on your site, link the text to it. There's no need to add 'click here' however – it's best to make the link contextual, like the one above.
Have you used an image? Using a picture or two within a blog post is always a good idea – it's worth thinking about getting a few pictures together than can be used as your own stock photos. But don't grab these off the internet, however, as they may well be covered by copyright. Another alternative is to purchase a subscription to an online stock image library. A word of caution – 'free' image libraries often provide pictures only if they are not for commercial use.