Recently, I wrote a blog on your different audience options for YouTube. I've gone down a different route this time focusing on targeting content and will be explaining your content targeting options for YouTube. I'll be diving into different ways your video advert can reach particular content on YouTube through their interests rather than audience lists (even though it can be very similar).
Keywords, topics and placements are the most popular ways to define where you want your video ads to reach. All have their strengths and weaknesses but in general they are an effective way of reaching relevant users who are interested in your sector or even product or service. Let's delve into more detail:
Keywords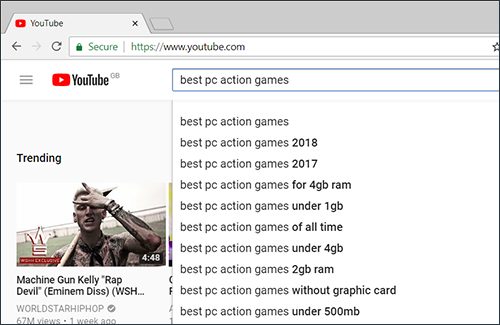 You probably normally familiarise keyword targeting with PPC Search campaigns, however, it is very possible to use the same for YouTube advertising albeit differently.
Using keywords for YouTube campaigns is the perfect opportunity to capture audiences who show intent on purchase or who could be researching the product or service they are interested in.
If I was a PC Gamer and I was looking to purchase an action categorised PC game. I may type into YouTube 'Best PC Action Games', 'Recommended PC Action Games' etc. I might see a game I like the sound of, for arguments sake, let's call it 'The Treasure Hunt'. I'd then start looking for YouTube clips of 'The Treasure Hunt Gameplay', 'The Treasure Hunt Trailer', 'The Treasure Hunt unwrapping' and more search terms.
A company selling this absolutely amazing, best-selling and incredible adventure-packed game then this is the exact type of user they would want their video advert in front of. It's definitely worth a look to target some of these keywords that the user has queried on YouTube.
However, a disadvantage of using keywords could be that even though they are showing interest in 'The Treasure Hunt' – the user may have already purchased. There is no way of Google knowing this information and the consequences would be that you're paying for you advert to appear in front of this end user.
My advice would be to be careful with your keyword selection. The search terms I used in the example above suggests they are looking to purchase but using a search term as broad as 'The Treasure Hunt' may pick up a broader range of customers who may have already purchased.
Topics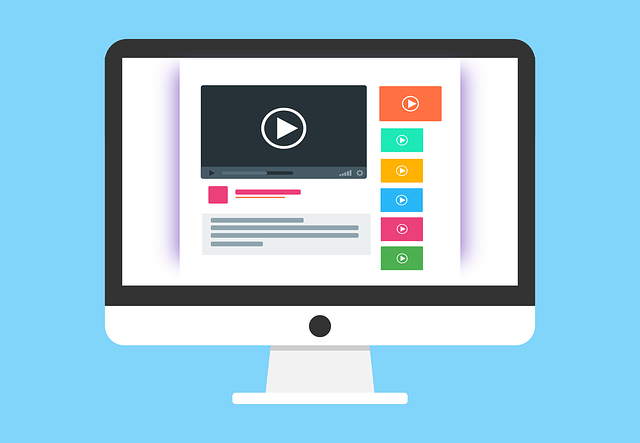 You can target certain topics on YouTube through Google's Topics Targeting. Topics targeting on YouTube allows your video to appear on a range of videos, channels and websites related to your industry.
It's quite a broad targeting method so it would fall under a brand awareness exercise but will generally have a big reach to relevant videos in your industry.
If you own a sports shop and select 'Sports' videos to target your YouTube advertising, you may have some problems with what Google define as a Sport. For example, Google may deem E-Sports or someone interested in a very specific Northern African sport which would not be relevant to your sports shop. Hence, why this is a broad targeting method.
Topics can be useful for getting customers in your industry to recognise your brand and that you're a player in the field. If you reach a certain threshold, Google can supply users with a 'Brand Recall' survey which gives users who have seen your advert previously to select which brands they remember from adverts over the past month.
Overall, Topics Targeting gives you a smart way to help leverage yourself to become an established company in your industry and will give you a greater chance of incremental sales compared to using keywords.
Placements
YouTube placements allows you to target any YouTube channels and videos with your advertising. Is there a popular video which reaches your criteria for the viewer or channel where you want your advert in front of? This is the content targeting option for you!
You can really be aggressive with this approach including targeting your competitors YouTube channel – if you dare.
You can also have video ad placements on website and apps which are on Google's Display Network if you'd like to potentially appear on a competitors' website (you rebel) or a reputable go-to news location for your industry if they are both on Google's Display Network.
Similar to Topics, it's a fantastic approach to gaining new customers and establishing yourself in the industry. However, Placements gives you more control where you want your videos to appear compared to Topics.
To note, Google's policy doesn't allow you to target placements that promote hatred, intolerance, discrimination, or violence towards an individual or group. All campaigns are subject to the Google Ads advertising policies.
Final thoughts
Overall, I'd be lying if I said target audiences wasn't as effective compared to content targeting. Nevertheless, content targeting through YouTube can still be a financially rewarding option where you can reach a large user base related to your industry and/or your products or service.
You can even combine both methods to reach a highly-targeted audience. For example, if you owned a car insurance business, you can use Google's own audience data for users who are in-market for car insurance and place your advert on a reputable car insurance comparison website on the Display Network. I better stop there though folks before we get into deep.
Good luck on your YouTube venture and hopefully you find a content targeting method which meets your business needs!